Lowdon: F1 has lost "wow factor"
Marussia sporting director Graeme Lowdon believes Formula One teams could suffer commercially now the sport has lost its "violent" noise.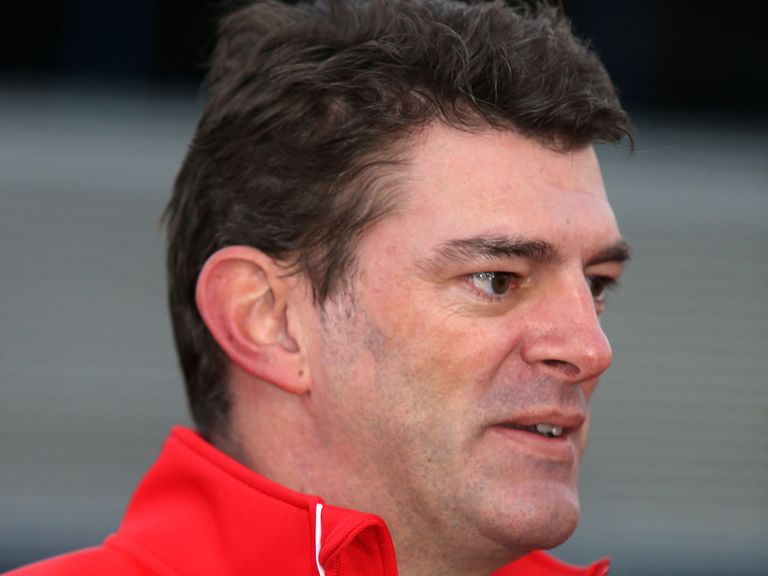 F1 may be more environmentally friendly since the introduction of 1.6-litre V6 turbo-charged power units that use considerably less fuel, but Lowdon feels for some the "wow factor" has gone with the loss of the screaming noise from the old V8s.
There have been many critics, including F1 supremo Bernie Ecclestone, who was forced to deal with a number of phone calls of complaint following Sunday's season-opening Australian Grand Prix.
Chief among them was Ecclestone's close friend Ron Walker, who is the chairman of the race's organisers and was busy looking for contract loopholes as he felt the lack of noise detracted from the entertainment.
From a different angle, Lowdon feels potential sponsors may now be deterred from investing if they believe part of the spectacle has been lost.
"The sport's contact with most fans is via television, and the noise doesn't affect that in any way," Lowdon told Press Association Sport.
"There was some exciting racing, so in terms of a TV spectacle I don't think the noise impacted on that at all.
"The biggest impact with regard to the noise is in the commercial job we do, with the noise reinforcing Formula One is another world.
"That has always worked to our advantage in the commercial arena, in that people realised there was something very special about F1 when they heard that violent noise.
"In terms of what the fans hear now, it's a noise that has much more texture to it in that they're hearing tyres locking up for the first time and things like that.
"For the fans who were at the circuit on Sunday, there was a new set of things to listen to, so it's much more textural than we've had before.
"But the biggest potential change is that wow factor, which is important.
"Every team up and down this pitlane will be taking very important key decision-makers into the garages, and it's probably that more than anything else where there is an impact."
On track, Marussia were one of only six teams to get both cars to the finish, albeit Jules Bianchi was eight laps down and unclassified after a technical issue at the start delayed the Frenchman's appearance.
Max Chilton was 14th at the flag before being eventually promoted to a career-high 13th following Daniel Ricciardo's disqualification due to his Red Bull breaking the new fuel regulations.
Although his cars were again at the back of the field, Lowdon knows there was at least a distinct improvement on testing, providing a platform on which to build.
"We learned a lot after not doing a huge amount in pre-season, but we were quite happy that once the cars actually started the race, they ran pretty well," said Lowdon,
"We got them both to the finish, which is a step forward to some extent.
"It wasn't the ideal race, but we learned an awful lot from it so we'll be in much better shape in Malaysia (for the next race on March 30).
"We can take some comfort from the fact we've cars that can do race distances."