No sanction over fire tender
The Korean Grand Prix organisers will not be sanctioned by the FIA for sending what appeared to be an unauthorised vehicle on to the track during the race.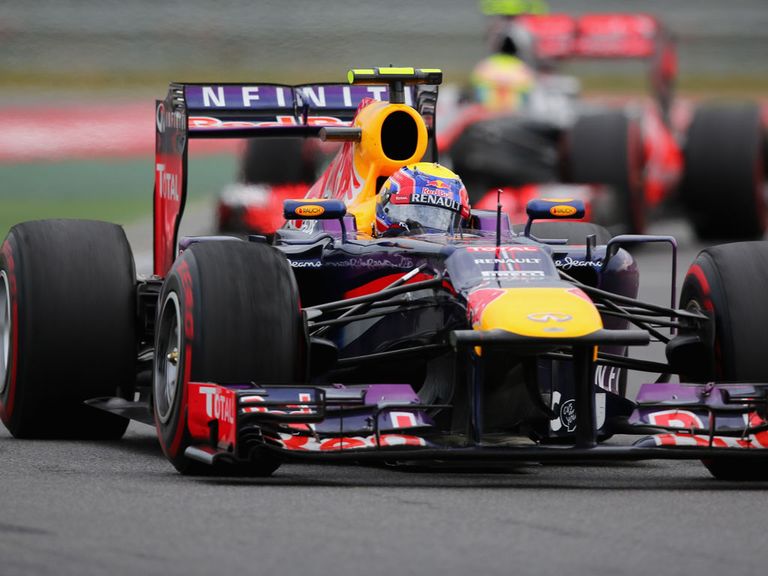 The bizarre incident arose after Mark Webber's Red Bull caught fire at turn two on lap 38 after an oil cooler had been speared by Adrian Sutil's spinning Force India.
With oil then falling on to the exhaust, the fire was instantaneous, sending flames and plumes of black smoke into the air, in particular as marshals took an age to arrive at the scene.
As the field came through behind shortly after, spearheaded by leader Sebastian Vettel in his Red Bull, the German was slowed down on the long straight between turns one and two by a fire tender with its hazard warning lights flashing.
Only after all the cars had passed through the first corner did the official safety car, a Mercedes SLS AMG driven by Bernd Maylander, join the track.
At the time it appeared the local marshals had jumped the gun, but the FIA has confirmed race director Charlie Whiting gave permission for the vehicle to take to the track.
Under appendix H of the International Sporting Code, section E of article 2.4.5.1 relating to the use of a 'White Flag', these were shown at the time.
The article reads: "This flag should be waved and is used to indicate to the driver that there is a much slower vehicle on the sector of track controlled by that flag point."
Nevertheless, given the rarity of such a flag, it naturally caused confusion, as noted by race winner Sebastian Vettel.
"I saw...I think it was a BMW or...no sorry, it looked like a BMW. I think it was a Hyundai or Kia SUV. You want the number plate?" said Vettel.
"It was not Bernd Maylander's car, so it was not the safety car. I saw that.
"Obviously then the team said 'yellow flag'. It wasn't quite clear it was the safety car, but then the safety car board was flashing.
"I lifted (off the throttle) and obviously saw there was another car on the track, so I took it quite easy to make sure I got past.
"I didn't know what the incident was until I saw the smoke and so on. Obviously they said there was a crash. So I knew it was not the safety car."