De La Rosa: We won't take risks
Grand Prix Drivers' Association chairman Pedro de la Rosa has made it clear his members are no longer prepared to take any more risks.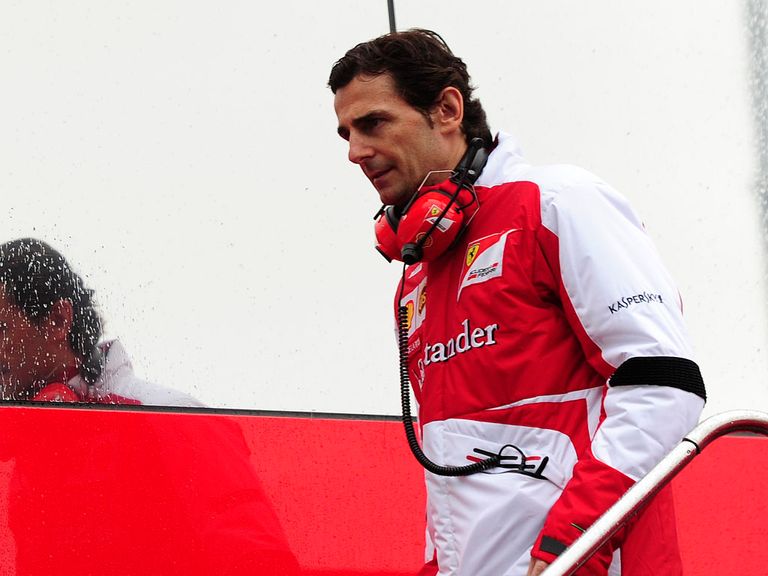 The GPDA dropped a bombshell late on Thursday when it threatened to withdraw from this weekend's German Grand Prix should there be a repeat of the blowout incidents witnessed at Silverstone on Sunday.
That followed a meeting of the 19 members of the GPDA - only Kimi Raikkonen, Adrian Sutil and Valtteri Bottas are not signed up - and Pirelli racing manager Mario Isola.
Speaking at the Nurburgring, De la Rosa said: "The important thing is we are not talking about boycotting, we are not talking about politics - we are talking about safety.
"There was not one driver against what was decided. Safety is first and if there is any issue with blowouts this weekend we have to think about our own lives, the marshals and the fans.
"It was the first time in a GPDA meeting I have ever been to in my life where absolutely all - not one - showed any doubt.
"It is not worth taking any more risks. All the drivers have gone through enough risk already, for the past few races and especially the last.
"Boycotting is not the word at all: it is about being safe."
Asked as to what action would be taken should an incident arise, De la Rosa, currently Ferrari's test driver, said: "We will see.
"The point is if there is a blow out, we will think about it, look at the case in particular and decide.
"You can have punctures, blowouts for many other reasons, like if there is a big piece of carbon fibre that goes through the tyre. That is part of racing. There is no problem with that.
"It is about being sensible and analysing what happens, but we really think what Pirelli has brought here is safe and they have done incredible work to bring it here in such a short time."
For this weekend only, the Italian manufacturer's rear tyres are now Kevlar belted as opposed to the steel previously used as they should be more puncture resistant.
If incidents occur in the race on Sunday as in the British Grand Prix, De la Rosa has revealed then any call to stop this weekend's race has to come from race director Charlie Whiting.
"In the race there is not much we can do," said De la Rosa.
"It is up to race control to take a decision or red flag it, and Charlie has always been very supportive of us when there has been too much water.
"We consider this at least a similar scenario, so we trust Charlie.
"As I say, he has always been very supportive of any safety concerns, so we are in his hands. But we are happy to be in his hands."
Going forward, De la Rosa has made it clear Pirelli need all the help they can get from the FIA and the teams to ensure their tyres remain safe, in particular working with a current car.
"The main lesson is we do some testing and help Pirelli more," said De la Rosa.
"Their demands are completely honest and completely understandable. How can you develop a product - the cars keep developing, there is more downforce race by race, but the tyres remain the same during the year - and Pirelli not even have a tool to test that is comparable to what we have?
"The main lesson is we need small testing sessions to help the tyre manufacturer.
"It is not about making a tyre that is quicker or more durable, whatever, because Pirelli is not fighting against anyone.
"It is about making a tyre that develops with our own cars at our own speed."
---
Click here for completely free £10 bet with Sky Bet
---