Pirellis issue quit warning
Pirelli motorsport director Paul Hembery has warned the tyre manufacturer is on the brink of quitting Formula One.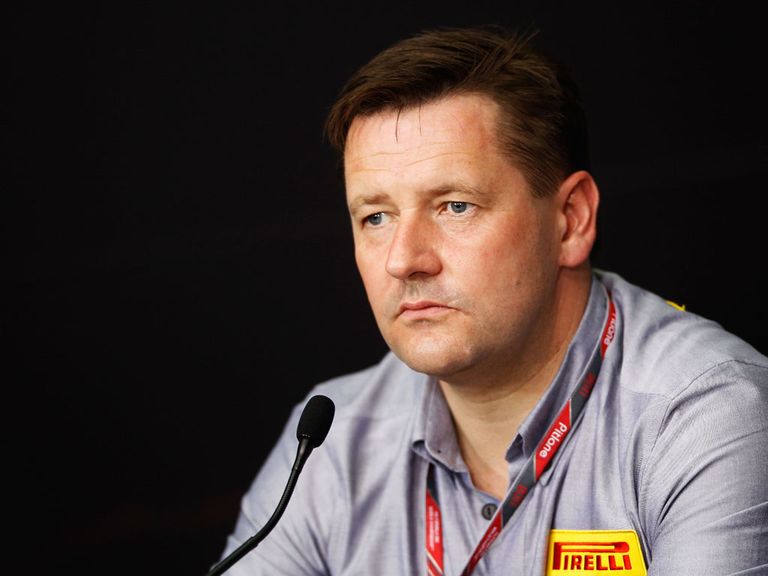 The Italian company's three-year contract expires at the end of the season and by now a new deal should have been in place.
Technically, motor sport's world governing body the FIA should have submitted a tender, allowing other tyre manufacturers to compete for a future contract.
Pirelli, however, is understood to have already signed a commercial agreement with F1 supremo Bernie Ecclestone, and the teams should have followed suit.
But it is believed some teams are no longer willing to pay the £1.5million annual fee for their supply of tyres as they feel Pirelli recoups enough money from brand exposure.
The impasse is putting time constraints on Pirelli, which claims it risks being ill-prepared for next season's switch from 2.4-litre V8 engines to turbo-charged 1.6-litre V6s, a change that will require a significant alteration of its tyres.
"On September 1 we are meant to tell them (the teams) everything they need to know on the tyres for next season," Hembery said.
"We're now at mid-May, so you can imagine how ludicrous that is when we haven't got contracts in place. Maybe we won't be here anyway."
Asked if Pirelli's exit was a real possibility, Hembery replied: "Absolutely. At a certain point somebody has to make a decision.
"We have an internal deadline, which I've always said we'll never declare.
"Things are getting - as far as we can see - extremely serious, because the changes next year are so substantial that the sport has to make a rapid decision.
"Aside from the fixed resources in the business involved in Formula One, there is also the technical job. We need to do that as well.
"It's not a case of maybe putting a harder compound on to this year's tyres. The changes are so dramatic we will need to probably do a thorough re-engineering of the tyre, and that takes time.
"So the longer this goes on, it makes our job impossible, and there comes a point where you say, 'well, we don't have time to do the job any more'."
If Pirelli claims time is running short, a replacement manufacturer would also face the same issues, and that could leave F1 without a tyre supplier for 2014.
Suggested to Hembery there may be no F1 next year, he said: "You'd have to ask the teams that.
"We've been trying to say something needs to happen and quick."
Pressed on whether it could get to a point where Pirelli says it is no longer interested in F1, Hembery said: "Probably.
"I would love to come to Monaco and sit on a boat and drink champagne like everybody else. It would be cheaper!"
From the outside looking, some may struggle to understand Pirelli's concerns in producing a tyre for next season given that is their business.
But Hembery insists the engine change throws up many uncertainties.
"There are indications the power delivery will be different, the top speed will be different, the aero loads will be dramatically different," he said.
"There is a big question mark over the tyre sizes. You will have less aero downforce, so maybe you will need to have wider tyres to create grip, and there is a risk of creating excessive spin.
"So there are a lot of parameters that would create quite a lot of concern, so from our point of view we would have to take quite a conservative approach, and we probably will.
"We'll be back to no pit stops, or one if you need to, and talk about other things."
Hembery's bombshell came at the end of two practice sessions dominated by Mercedes' Nico Rosberg, who went quickest in both.
The German's team-mate Lewis Hamilton was three-tenths adrift in the second session, while Ferrari pair Fernando Alonso and Felipe Massa were next up.
Mark Webber, twice a winner in the last three years, was fifth quickest for Red Bull.
Jenson Button was eighth for McLaren, 1.2secs adrift of Rosberg, with Paul Di Resta in 10th for Force India. British rookie Max Chilton was 21st, four seconds back.
---
Click here for completely free £10 bet with Sky Bet
---