Ecclestone calm over reports
Formula One supremo Bernie Ecclestone is "100 per cent" relaxed following claims from Germany that he faces charges that could affect his role at the head of the sport.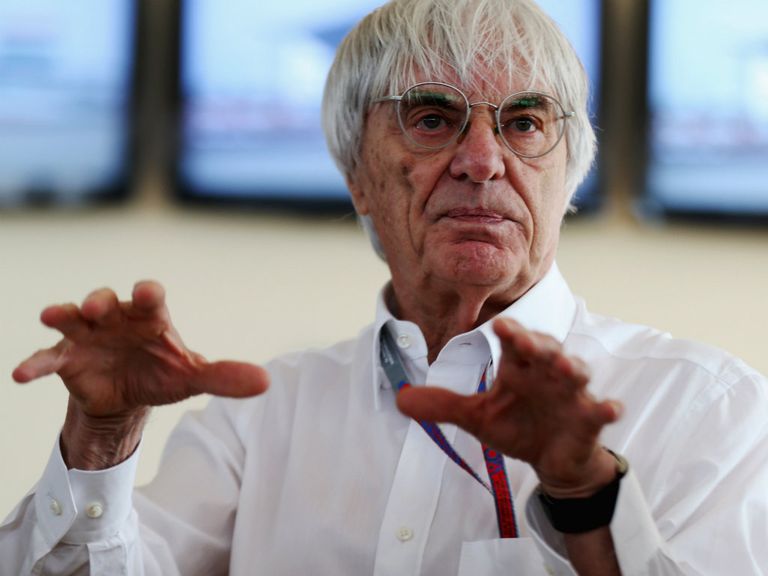 Following a two-year investigation, it was reported in Germany's Suddeutsche Zeitung newspaper on Wednesday that Ecclestone has been charged with two financial offences by the prosecutor's office in Munich.
The prosecutor's office announced on Monday that "the investigation against Mr Ecclestone has been completed", but when contacted by Press Association Sport it was unable to confirm the charges.
A spokesman said: "By German law, we cannot comment at this time. It could yet be a month or so before we can officially comment."
The probe has pertained to Ecclestone's involvement with a former banker, Gerhard Gribkowsky, who last June was imprisoned for eight-and-a-half years after being found guilty of breach of trust, tax evasion and receipt of corrupt payments.
Seven years ago Gribkowsky, previously chief risk officer and on the management board of regional bank BayernLB, was in charge of managing the sale of their 47.2 per cent stake in F1 to private equity firm CVC Capital Partners.
Prosecutors claimed Gribkowsky sold the stake without updating its valuation in return for bribes disguised as consulting contracts.
Ecclestone has long denied any wrongdoing over 44million US dollars (£28.6m) he paid Gribkowsky, and has said he was being "threatened" and "shaken down" by the German.
The 82-year-old Ecclestone has claimed the money was paid to avoid particular financial dealings being exposed by Gribkowsky to the Inland Revenue with regard to an offshore family trust known as Bambino Holdings.
Despite reports of the charges, Ecclestone was unconcerned about the situation.
"They haven't told me (about the charges), that's the only problem," he said.
"I suppose they will eventually, they're going to have to, obviously.
"To be quite honest with you I haven't done anything about any of these things. I haven't bothered. If I have to get bothered, then I'll get bothered."
When it was suggested to Ecclestone he was relaxed about the matter, he said: "Absolutely. 100 per cent.
"Sooner or later somebody will look into it, which they have, and then they will have to make a decision on what they decide."
Ecclestone currently has one of Germany's top law firms, Thomas Deckers Wehnert Elsner, and his usual team of lawyers in England working for him on the case.
Thomas Deckers Wehnert Elsner issued a statement, saying: "The documents with the charges from the Munich prosecutor's office have not been received. A statement is therefore not possible. The defence sticks to its view that Mr Ecclestone has neither committed bribery nor played any part in committing a fiduciary breach of trust."
Under German law, charging someone does not necessitate the case will immediately go to trial.
Once a person is indicted, the case is transferred to the courts where a judge will determine if the evidence warrants a trial.
Should Ecclestone be charged and face a trial, it would likely take place later this year, and that would immediately draw into question his position as head of F1.
Aware of the circumstances, in December Ecclestone remarked: "They (CVC) will probably be forced to get rid of me if the Germans come after me. It's pretty obvious if I'm locked up."
---
Click here for completely free £10 bet with Sky Bet
---