Reaction: FIndia, McLaren, STR, Sauber
Reaction to the Australian Grand Prix from Force India, McLaren, Toro Rosso and Sauber.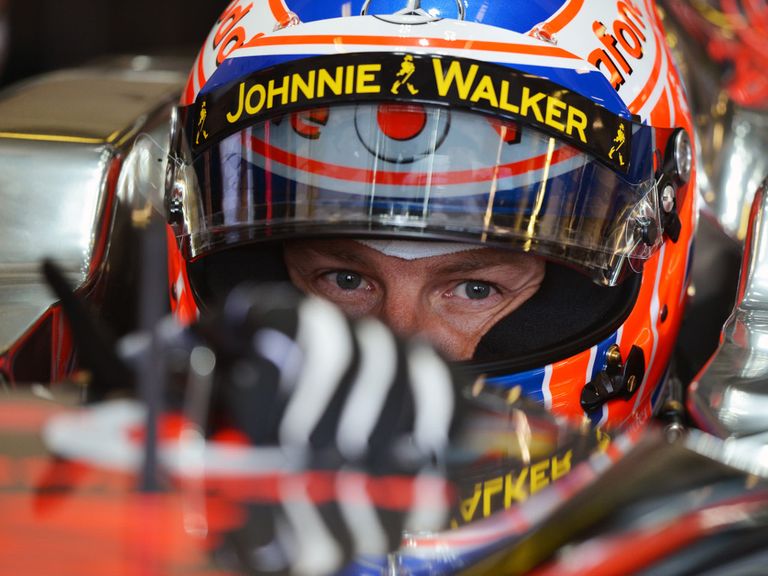 Force India:
Adrian Sutil: "What a fantastic race and a great feeling. I started on the medium tyres, a different strategy to most of the cars ahead of me, and I think this was the right decision. The pace was quick and the car felt very good on the medium tyres so I was able to keep up with the guys in front of me, who I knew were going to pit early. It was not long until I was leading the race - my first time leading in Formula One. After my second pit stop I was back in the lead once again, so I knew that it was possible to come away with a great result. My final stint on the super-softs was much more difficult because the tyres started graining and I lost a few places. I was thinking I might need to pit again, but fortunately the tyres came back to me for the final few laps so I could save the seventh place. This result for the team is a perfect way to start the season and I want to say a big 'thank you' to the team once again."
Paul di Resta: "Seventh and eighth for the team is a great result and a great way to kick off the season. We've shown we have a car that is kind on its tyres and that helped us today by making less stops than some of our rivals. I feel I had a car that could have finished seventh, but I was stuck behind some of the three-stoppers at the start of my second stint, and that cost me quite a lot of track position. There are a lot of positives to take from the race, as well as some things that we can improve to make the car stronger, but we're in a good position heading to Malaysia."
McLaren:
Jenson Button: "Having won the Australian Grand Prix three times so far in my career - in 2009, 2010 and 2012 - you'd have to say that today's ninth place isn't really much to write home about. Having said that, I think we should be pretty satisfied with what we achieved here in Melbourne today. It was a tricky race, and our car isn't yet quick enough, so I think the team did a great job to achieve even as much as we did. As a result, I scored two World Championship points today, which makes 1001 in my career I'm reliably informed, and to be honest I don't think I could have scored any more than that. But, although that's a nice stat, it doesn't ease the pain caused by the knowledge that our car still needs a lot of work done before it's properly competitive. Looking forward to Malaysia next weekend, I think we've got a tough few days ahead of us, but hopefully we can now do some number-crunching in an effort to understand our car a bit better and extract a bit more performance out of it there."
Sergio Perez: "That was a very, very tough race. I got a good start, which is always a bonus, but, after that, even though the team did a great job with the strategy, we just didn't have enough pace to make significant further progress. Having said that, I nearly managed to score a point, but in the end I couldn't quite get up to 10th place at the end. To finish 11th is never really satisfying, but I think Jenson and I both drove pretty good races today. In fact I want to say 'well done' to Jenson, who maximised the performance of his car really well to finish ninth. Our engineers are aware that our car isn't yet as quick as it needs to be, but I know I'm now part of the best team in Formula 1 so I'm certain they'll improve it fast. Going back to this afternoon's race, I don't think the Albert Park circuit suited our car very well - it accentuated its problems in fact - so I'm hoping we'll be able to put up a better showing in Sepang next weekend. Last but not least, today will always be a very special day for me, because it was the day I made my McLaren debut, which is something that every driver always dreams of. As I say, it would have been even better if I could have scored points, but that'll come soon."
Toro Rosso:
Jean-Eric Vergne: ""It was a hot start, I was pushed to the outside and I ended up going through a gravel trap at one point. After that, the first stint on the Option was only average, but the last two sections on the Prime tyre were very good and competitive and I was even in the points for a couple of corners right at the end, but as I passed Grosjean I flat-spotted my two front tyres and overshot my braking point when I tried to chase Button. Overall, I think the weekend showed we have a good car with which we ought to be able to go hunting for points in every race. So I'm disappointed at not scoring here, but my hopes for the coming races are now higher than when we first started this weekend. I think that fundamentally, we have a good car."
Daniel Ricciardo: "In the end I had to retire with a problem linked to the exhaust. I reported back to the pit wall that I could hear strange noises and I tried to fix it by changing a few functions, but it was not to be. At the start of the race, I struggled to find grip and it felt like I was driving on ice, as it took a very long time to warm up the tyres. But afterwards, after about ten laps, I got up to speed and my lap times were not too bad, but by then I had lost too much time in the early stages. I think we have more homework to do when it comes to the tyres. Not the ending I wanted for the first Grand Prix of the season, especially here in my home race."
Sauber:
Esteban Gutierrez: "My main goal was to finish the race, and to achieve that is really enjoyable. I want to thank the whole team, because yesterday in qualifying we had a good chance and today we were able to recover some of what we lost yesterday. We have a good base and in the future we will try and push forward."
Nico Hulkenberg: "I'm bitterly disappointed about what happened today, but at the same time I'm not blaming anyone. Things like this happen in racing. What is particularly bothering me is the fact that I lost all this mileage today, which is so important particularly at the beginning of the season. It would have given me a lot of valuable data and information for the next races. Obviously, Melbourne is not a good place for me. It was my third Grand Prix here and the third time that I leave this place empty handed. The only good thing is that the next race takes place next weekend."
---
Click here for completely free £10 bet with Sky Bet & £5 free every week
---