Hamilton impressed with hunger
Lewis Hamilton feels he has never seen a team as hungry for success as Mercedes.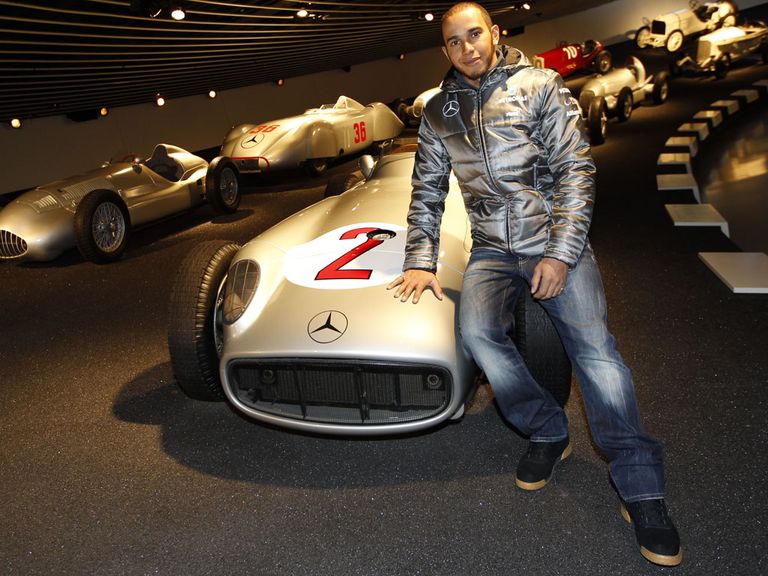 Hamilton addressed the staff at the Brackley-based marque for the first time on Thursday as he embarked on a new chapter in his Formula One career.
Despite questions hanging over Mercedes over the leadership of the team and Ross Brawn's position as team principal, Hamilton's arrival on a three-year deal worth £45million will prove an invigorating tonic.
With just one Grand Prix win in the last three years since Mercedes returned to the sport after taking over Brawn GP, Hamilton could at least sense the desire to address and reverse their fortunes.
"Everything feels really positive for me," said Hamilton, bristling with enthusiasm and confidence at the task ahead.
"The guys are working really hard. It's important they are always analysing and seeing what can be improved, what adjustments need to be made because they want to win.
"That's a big positive for me, to see they are not scared of making changes, not scared of doing whatever they have to do to win.
"I believe in all the people in this team. There is a great spirit here, as with my previous team, and the guys seem hungrier than any group of people I've seen before.
"They seem seriously hungry to win and excited they have another shot at it this year."
That would appear detrimental to the desire Hamilton often spoke of within McLaren during his six years in F1 with the team.
Clarifying, he added: "Every year there was always a great atmosphere at McLaren.
"But it's obviously a different environment to come to, a different kind of factory, a different feeling I have here because it's new and fresh. The guys seem to be just as on it, if not more."
As for his personal message to the workforce, Hamilton said: "Just that I will be flat out all the way and working as hard as I can to drive them to success.
"It's not a one-man band, it's a team effort, and whilst they are putting in 100 per cent, I'll be doing exactly the same."
Hamilton, however, may have to play the waiting game given he has previously said he is unlikely to be challenging for victories this season.
"It's important to be patient, and it's important to be realistic," said the 28-year-old.
"And I'm pretty sure I do have patience. You have to remember I had a couple of half-dodgy cars (at McLaren), one particular year in 2009.
"But it did improve, so perseverance is going to be key for all of us.
"We have to remember this is a marathon not a sprint. It's the long haul.
"I just hope this year we can be competitive. If we arrive at the first race and we are in front it's going to be spectacular.
"But if we are not, we know we just have to keep working at it."
---
Click here for completely free £10 bet with Sky Bet & £5 free every week
---