Vettel and Newey stay together
Sebastian Vettel and Adrian Newey are ready to continue their successful partnership at Red Bull in 2013.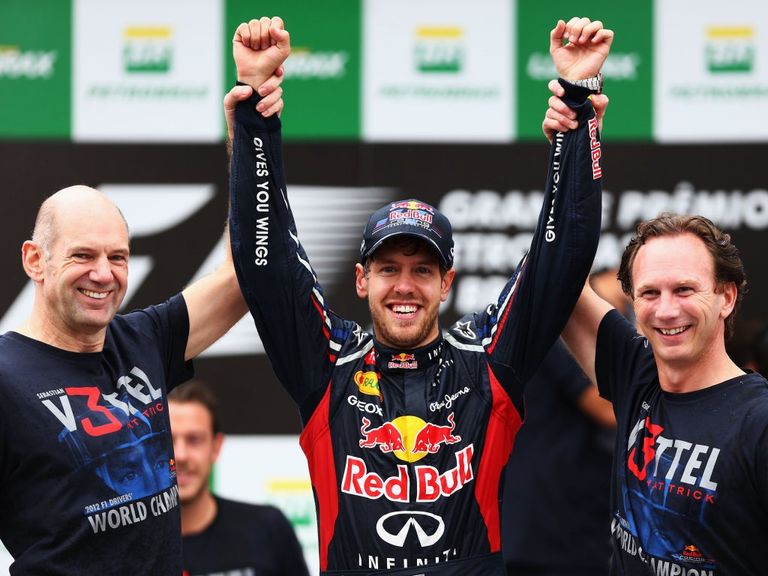 Ferrari have been strongly linked with a move for three-time world champion Vettel while Newey is said to have rejected multi-million-pound offers to provide his services elsewhere.
However both insist they are happy at their current team and have no intention of moving.
"Red Bull is a great team to work for," said the 53-year-old Newey, widely considered to be one of the chief architects of Red Bull's recent success.
"I've always maintained I do not want to spend my entire career in motor racing and certainly not F1 - but right now I am enjoying it. And as long as that is the case and people offer me work, then I'll keep doing it.
"At this team we keep egos and politics to a minimum and try to keep an atmosphere where there's no finger-pointing.
"We encourage creativity. And our results and titles show how all that has paid off," added the Brit, who is the only designer to have won Constructors' Championships with three different Formula One teams.
Vettel's record in a Newey-designed car makes for impressive reading: 26 wins, 46 podiums, 36 pole placings and three successive titles in 100 races.
He said: "You need to feel happy in the team you're in and it is essential to have a competitive car. Right now I have them both.
"This is where Adrian is so brilliant. He gives me confidence and he designs world-beating cars. It is an incredible experience to work with him. I think we can do even better."