Hamilton backed to shine at Merc
Lewis Hamilton is being backed to cause a surprise next season at Mercedes.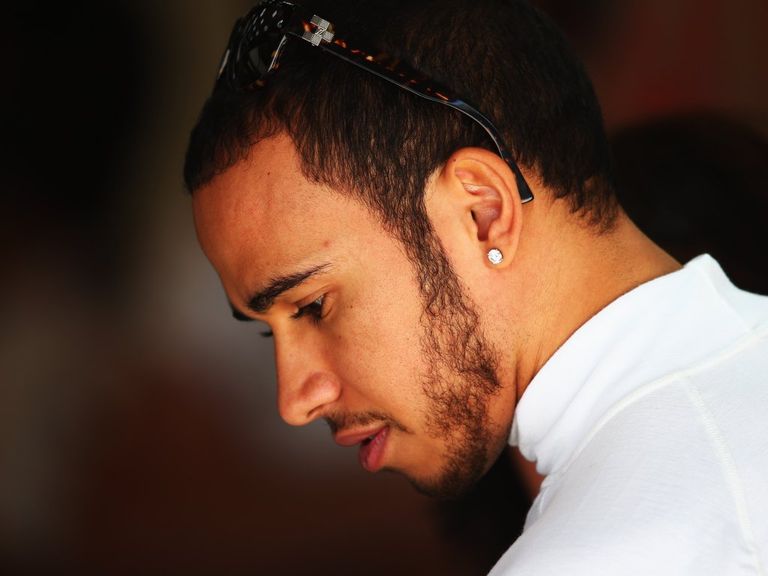 Hamilton's father Anthony is in no doubt his son will help tranform the fortunes of the Brackley-based team, which has won just one race in three years since returning to Formula One.
Hamilton brought the curtain down on his 14-year relationship with McLaren - the last six of which have been in F1 - with an unfortunate retirement in Sunday's Brazilian Grand Prix.
The 27-year-old will officially join Mercedes on January 1 on a three-year, £45million contract, as the team seek to finally prove their worth in the sport.
Despite the financial backing of one of the car industry's biggest brands, along with arguably the best technical group in F1, Mercedes came within 16 points of finishing an embarrassing sixth in this season's constructors' standings.
With Hamilton now on board, the Briton replacing the retired Michael Schumacher, the belief within the team is they can finally push their way towards the front of the grid.
Anthony Hamilton certainly believes that will be the case.
"We really believe those guys are going to get it together," he said.
"There is a definite passion to come good, and I believe they will do.
"You don't have such a great car company and such talented people in one place - and now they've the addition of Lewis - without it being a recipe for success.
"I believe in Mercedes, (team principal) Ross Brawn and (Mercedes motorsport vice-president) Norbert Haug.
"I believe everybody they need to turn a good team into a great team are all there, and more than anything, I believe in Lewis.
"I believe Lewis is going to win a minimum of two to three races, and if he doesn't do that then the car really is bad.
"But Nico (Rosberg) won this year, and they've had a few other good positions in races, so I think we'll find some time and have a good year with them."
Since making the shock announcement at the end of September, Hamilton appeared more relaxed over the closing weeks of the campaign.
But despite the sadness in leaving McLaren, Anthony feels with his son joining Mercedes there is a degree of payback for all the support given to him in the early part of his career.
He added: "He's just excited to explore pastures new, and he's at that time in his life when he needs to do that.
"He's out from under the wing of McLaren and Ron Dennis to a certain extent, and don't forget, we're actually not leaving a family.
"We're re-joining the other half of the family because without Norbert and Mercedes-Benz we probably wouldn't be here anyway.
"They were the guys who helped push us forward in Formula Three, GP2, and also assisted us with other opportunities.
"So we're not going very far, and we know those guys, and it's actually quite a nice thing Lewis is doing.
"It's a case of him saying 'Thanks Mercedes. You believed in me when I was hoping to get into Formula One, now I'm going to put my faith in you'.
"And it's going to work. Mercedes and Lewis are going to surprise a lot of people next year."
---
Click here for completely free £10 bet with Sky Bet & £5 free every week
---