Rosberg: My view is very different
Nico Rosberg has "very different" views to Lewis Hamilton regarding Mercedes' post-race Belgian Grand Prix meeting.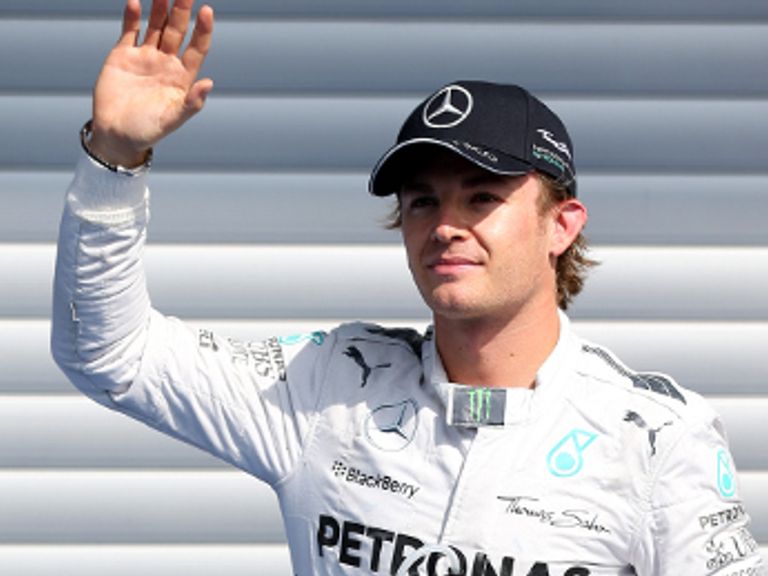 Hamilton was left "gobsmacked" by Rosberg's remarks at that meeting when, according to the Briton, the German said he chose not to avoid their collision to "make a point".
But the German says his view of what transpired in the meeting - which also involved Mercedes motorsport boss Toto Wolff, non-executive chairman Niki Lauda and executive technical director Paddy Lower - after the race contrasts markedly to that of Hamilton, but has opted not to elaborate.
Speaking via his post-race video blog, published on Monday, Rosberg said: "It's definitely one of the more difficult video blogs.
"I've been told what Lewis said in the press, and the way he has stated his version of the events.
"All I can say is my view of the events are very different, but the thing is it's better I don't give all the details of my opinion and things like that.
"I hope you respect that. I prefer to keep it internal. We had a very good discussion, an important discussion after the race.
"As when such things occur we must sit down and review them, and that is what we did.
"Everybody gave their opinion, and now we need to move forward."
The two drivers have ben allowed to openly race against each other but Rosberg said the team would now look to see if their approach to future races needed to be altered.
"There will be other discussions because we need to see if we need to change our approach in the future, as we did in Hungary," he said.
"The good thing is we really have great leadership in the team with Paddy, Toto, and with the help of Niki, and that really is important in such situations.
"Therefore I am confident, as always, we're going to find our way back, and then keep on fighting in Monza, and on we go."