Hamilton hopes for change of luck
Lewis Hamilton is hoping his luck has turned as he heads into the second half of a nip-and-tuck battle for this year's Formula One world title.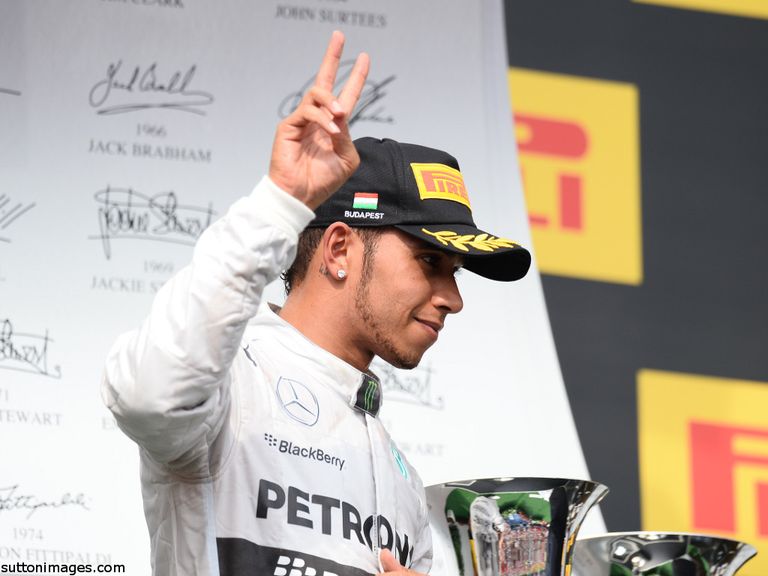 After a brake-disc failure in qualifying for the German Grand Prix last month that pitched him into a high-speed crash into a tyre barrier and a fire caused by a fuel leak a week later in Hungary, Hamilton would have been forgiven for thinking the gods were against him.
Starting from the pit lane at the Hungaroring and on a damp, greasy circuit, for a moment on the opening lap Hamilton's situation went from bad to worse as he slid off track at turn two.
What followed may prove season defining as Hamilton could easily have crunched into another barrier and his race have ended there and then.
Instead, his Mercedes kissed it, causing only minor damage to the front wing, ensuring he could continue.
The 29-year-old's drive to third place was obviously aided by the conditions, but nonetheless was brilliant given some of his passing manoeuvres.
Instead of heading into the summer break cut adrift of team-mate Nico Rosberg, Hamilton managed to cut the gap to 11 points as the German finished a place behind, controversially so given the team orders furore that followed.
Hamilton now faces the final eight races - starting with Sunday's Belgian Grand Prix at Spa-Francorchamps - rejuvenated and wanting to believe lady luck will be in his corner from now on.
"The summer break was a good chance to relax and to reflect on what's been an incredible start to the year for us as a team," said Hamilton.
"Personally, I can't wait to get back in the car and back into the battle for the championship.
"I had some difficult weekends in the first part of the season, but then a bit of good fortune at the last race in Budapest kept me from damaging my car on the wall during that first lap.
"Hopefully that was a sign my fortunes are changing at just the right time.
"There were so many positives to take from the opening 11 races, but both myself and the team always want more and know we are capable of more.
"The aim is to put the more difficult times of some of the previous weekends behind us and to recreate the best moments at every race from now on."
Caterham, meanwhile, have announced three-times Le Mans 24 Hours winner Andre Lotterer is to replace Kamui Kobayashi this weekend.
Caterham claim Japanese driver Kobayashi remains part of the team, although it is understood his seat is in doubt for the rest of the season.
For now, 32-year-old Lotterer - best known for his role as a factory driver with Audi in their LMP1 programme - will make his F1 debut.
Lotterer has not been behind the wheel of an F1 car since 2002 when he was Jaguar's test driver.
The German has, though, competed in single seaters from 2003 in Formula Nippon/Super Formula in Japan, winning regularly, taking the title in 2011.