Hamilton eyes winning streak
Lewis Hamilton knows he needs another run of four successive victories if he is to overhaul team-mate Nico Rosberg in the race for this year's Formula One world title.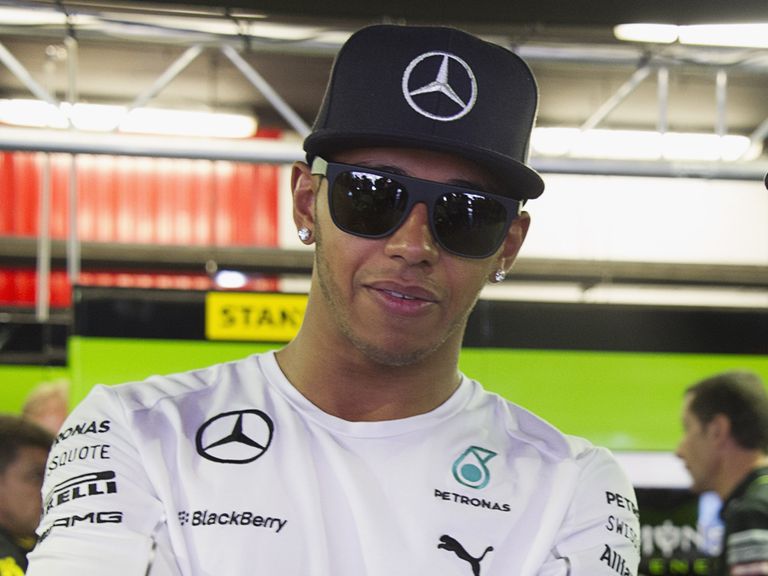 It is a feat Hamilton managed earlier this campaign after Mercedes rival Rosberg won the season-opening grand prix in Australia where the Briton retired.
Hamilton then triumphed in Malaysia, Bahrain, China and Spain, clawing back the 25-point deficit, with Rosberg forced to settle for the runner-up spot on each occasion.
But the tables have turned again, however, with Hamilton retiring for a second time this term in Canada 11 days ago, while Rosberg went on to finish second again, on that occasion behind Daniel Ricciardo in his Red Bull.
Now facing a 22-point gap to Rosberg ahead of Formula One's return to Austria this weekend after an 11-year absence, Hamilton must again embark along a tough road to reeling in the German.
"Montreal was a bit of a strange one for me," said Hamilton, whose brakes failed following an issue with one of his car's two energy store systems.
"I felt I had the pace right from the beginning of the weekend, but things just never quite came together. It's frustrating when these things are out of your hands.
"The two DNF's (did not finish) so far this season have not been ideal, but that's racing and there's a long, long way to go.
"I caught up before and I can catch up again. It's going to take another four wins to make up the difference, so I'm going to do my best to get those results."
Often hailed as the fastest driver over one lap when given the car, Hamilton has been forced to settle for second on the grid following qualifying at the last two events in Monaco and Canada.
Monaco was highly contentious given Hamilton was on a flier but had to abort when Rosberg brought out yellow flags for an off-track excursion.
At Montreal's Circuit Gilles Villeneuve, the 29-year-old knows he made small errors that again handed Rosberg the advantage come the start of the race.
Hamilton added: "I had two laps (in the final part of qualifying in Canada), and I just didn't do good laps.
"Small things like that will always make the difference, especially when we have the same car and Nico is very, very quick, and performing well.
"For example, on my first lap I encountered a bit of traffic, but for the second I was on my own and I just didn't do a very good lap.
"But out of all the qualifying sessions I've done, I'd like to think most of them have been good laps."
When asked whether perfection was therefore required to again gain the upperhand over Rosberg in qualifying, Hamilton simply replied: "Yeah."