Custom-made for profit
Our Tom Millard has garnered big F1 profits in recent weeks and he has more big-priced fancies for the Canadian GP.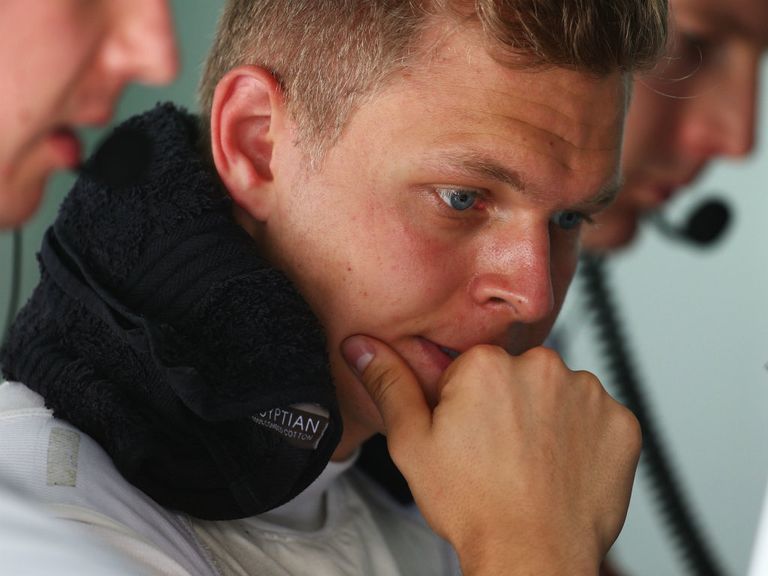 While all the attention is on the Mercedes team, their customer teams look worth siding with in the Canadian Grand Prix.
It was the Monaco Grand Prix back in 2007 in which the seeds were sown for a breakdown in the relationship between Lewis Hamilton and Fernando Alonso.
Alonso had won the race from pole position with a measured drive and was irked to hear his then rookie team-mate at McLaren claim the team gave the Spaniard a superior strategy.
Why, wondered Alonso, would McLaren allow such dissent from someone with precisely five grands prix under his belt, when there was the bigger picture of a season-long world championship battle with Ferrari in play?
The team hierarchy privately assured reigning champion Alonso that he was their man to spearhead the title challenge but their insistence upon absolute fair-handedness made the ground fertile for disharmony.
Hamilton won the next two races and was still leading the standings by the time of the Hungarian Grand Prix in August, where an atmosphere of increasing paranoia and mistrust turned toxic.
Alonso paid back Hamilton's overriding of team orders earlier in the qualifying session with interest, blocking his exit from the pits in Q3 and denying him a shot at pole position.
The resulting grid penalty was the final straw for Alonso, who threatened to pull the pin on the hand grenade by going public with accusations McLaren senior engineers having access to secret data from that year's Ferrari challenger - 'Spygate' and its US$100million fallout was thus born.
Fast-forward exactly seven years and we have another seismic breakdown of trust between two title-challenging team-mates: this time at Mercedes between a more experienced Hamilton and his old karting buddy, Nico Rosberg.
Hamilton is utterly convinced that Rosberg deliberately compromised his final qualifying lap a week last Saturday, bringing out the yellow flags and deciding the session, and effectively the grand prix, in his favour.
Invoking the Senna/Prost narrative from the late 1980s, Hamilton insisted the pair's friendship is over and effectively declared war against the other side of the garage.
It remains to be seen whether this retrenchment into a siege mentality is a smart one - right now the contrast in the pair's demeanour shows who is feeling the pressure more: Hamlton is angry, insular and vengeful; Rosberg relaxed, almost bemused, and crucially, holding the championship lead.
The bell sounds for round seven of the box-office title fight this weekend in Canada, a race in which Hamilton simply has to deliver if he is to restore some sense of equilibrium after a draining four days in Monaco.
Aside from Hungary, this is arguably the Englishman's strongest circuit and his traditional superiority here is reflected in the odds-on prices to win the race and to take pole position.
It's very difficult to see past Hamilton regaining the championship lead with victory on a circuit which rewards his precision and braking feel, but question marks over his mental approach have to be a concern.
He went some way to backtracking from his uncompromising remarks about Rosberg on Twitter last week but he showed during the heat of Sunday's race that paranoia is never far from the surface.
Mercedes are sure to have a big advantage on the low-downforce Circuit Gilles Villeneuve so big-hitters are likely to be comfortable with the implied probability that he wins two out of every three races on Sunday.
Even the Merc one-two is a best price of just 4/9 on Ladbrokes' dual forecast market, which again is difficult to argue with given that a whitewash in Montreal would be their seventh in a row.
Nevertheless, we'll skip over bets involving the squabbling Silver Arrows and look towards the other Mercedes-powered entrants in search of some value.
The contenders on this front are Williams, Force India and McLaren, and the latter two teams look particularly worthy of investigation.
Force India sit fourth in the constructors' championship after punching well above their weight in the opening half-dozen races.
Nico Hulkenberg has scored points at every event this season and leads the team at what could be one of their strongest tracks of the year.
Montreal rewards cars which excel in a low-downforce, low-drag configuration, have good top-end power, are benign over the kerbs and boast good traction out of slow corners.
The VJM07 ticks all these boxes so Hulkenberg and Sergio Perez should have an opportunity to match their performance in Bahrain, where Perez took a podium slot and Hulkenberg a fifth place.
Since that race the Ferrari and the Red Bull have both improved dramatically so a podium might just be out of reach, but there's no reason the pair can't take full advantage of the power surplus they enjoy and run the grid's two best-funded teams close.
Hulkenberg has finished every race bar one in the top six, so looks value to continue that run, while Perez, who finished third here for McLaren last year, is also worth a shout in this market.
More adventurous punters might be interested in the 12/1 and 16/1 on each finishing on the podium, but the reliability of the Mercedes works team means that realistically the duo would be scrapping with their rivals over just one place.
Also hoping to be in that fight are the McLaren drivers Jenson Button and Kevin Magnussen.
After surprisingly leading the constructors' championship thanks to an opening-race double-podium (available at 500/1 this weekend for optimists), the Woking team's season fell apart with poor pace and a series of maladies over the subsequent four events.
The nadir was reached in Bahrain with a double retirement but in Monaco both drivers showed that the car does have decent speed in certain conditions.
Button finished a creditable sixth and Magnussen was even quicker despite having to settle for 10th after engine problem and a tangle with Kimi Raikkonen.
This circuit probably marks McLaren's best chance since Australia to mix it in the upper-midfield and the odds available represent a decent risk/reward for us to side with them for the first time this season.
Button famously won this race in 2011 but it's arguably Magnussen who is the best value at 6/1 to sneak into the top six given the raw pace he has shown in recent races.
Finally, I also advise having a punt on Monaco man-of-the-match Jules Bianchi to back up his unlikely heroics in the Principality.
When we tipped him at 50/1 we weren't aware of the full extent of Marussia's improvement from the previous race in Spain.
But Bianchi almost made Q2 on merit and team-mate Max Chilton underlined the car's pace with the seventh fastest lap of the race, albeit on fresher tyres than his competitors.
The fact he is the same price again suggests the bookies regard his milestone as a fluke, but while he had a fair wind with a thinned-out field, he certainly didn't luck into his ninth place.
Canada is a tough test for brakes, engines, gearboxes and suspensions, while safety-car appearances can turn the race on its head.
Lightning rarely strikes twice but at big prices we'll take another chance on the talented Frenchman.
The first two practice sessions will take place on Friday at 1500 and 1900; Saturday practice is scheduled for 1500. Qualifying is at 1800 on Saturday with Sunday's race due off at 1900 (all times BST).