Hamilton driving on instinct
Lewis Hamilton has described a lap of Monaco as "unique", although not quite the existential experience as encountered by hero Ayrton Senna.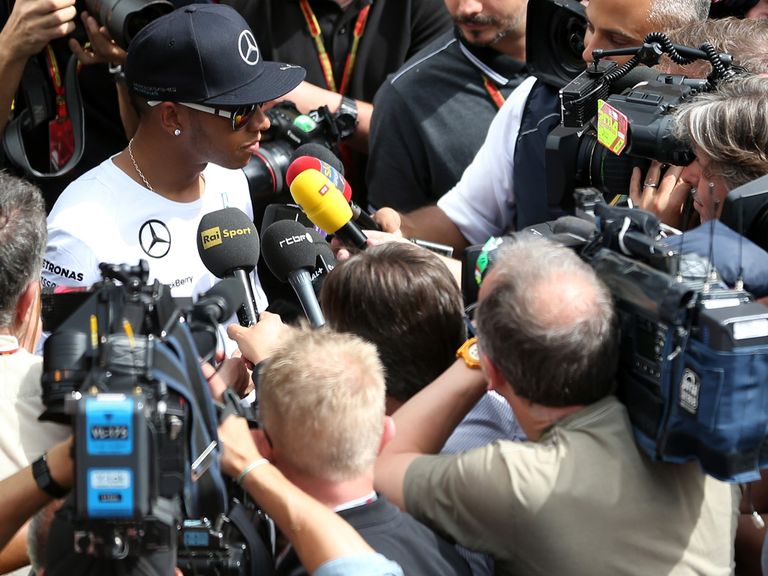 It was in qualifying for the 1988 race around the principality that Senna conjured what many believe to be the greatest single lap in Formula One history.
Already ahead of then McLaren team-mate Alain Prost by half a second, Senna produced the drive of his life to finish a staggering 1.427secs clear of the Frenchman.
Describing the perfect lap at the time, akin to an almost out-of-body experience, Senna said: "I was driving by instinct.
"I was in a different dimension, like in a tunnel, way beyond my conscious understanding.
"Some moments when I am driving detach me completely from anything else."
For current championship leader Hamilton, despite the fact he is fourth on the all-time standings with 35 poles to his name, not one of those has been around Monaco.
What Hamilton would give to clinch what would be pole number 36 on Saturday, never mind experience what Senna felt all those years ago.
"Every lap I do in qualifying is all done on instinct - the braking zones are done on instinct, the turning points are done on instinct," said Hamilton.
"There is not one race where it's more than another, and that's what has got me the pole positions I have.
"That was obviously a unique experience for him (Senna), and it's quite interesting how he described it.
"Driving here is a little different because you have no room for error, even though you are on the limit, so it's a very unique experience."
Assessing what it takes at Monaco, where the slightest mistake can pitch a driver into a barrier, Hamilton added: "A lap here never comes easily, and there are different types of laps you can do.
"When I was at McLaren and I had a car that wasn't the fastest, you were pushing beyond the limit. The chances of crashing were higher.
"That's opposed to having a car where you don't have to go way beyond the limit to be one of the quickest.
"It's a different position to be in, so you can be smoother, more accurate, and in actual fact, sometimes faster.
"But to get a lap here it's all focus, utilising all the braking zones, a combination of getting brakes and tyres up to temperature, and being on it from the first moment when you brake into turn one.
"It's scary when you start that one single lap you have, you want to get everything from the braking zone.
"Having the confidence to attack that first corner, the feeling when you go into turn one, not knowing if you are going to make it, it's amazing."
Hamilton knows he has the car beneath him to deliver this season, a dominant Mercedes that has earned him four poles and four wins from five grands prix.
"Last year was one of the toughest in trying to put the car on the edge, to get the maximum out of it. Last year I don't feel like I did that anywhere," added the 29-year-old.
"But to be second on the grid, even though I wasn't getting 100 per cent out of the car, was quite cool.
"So I'm hoping this weekend I'm able to extract more from the car, and it should be better.
"With the procedures, the things I've learned and the things I now know I have to do going into a weekend, hopefully that will reflect in the result, but we'll see."
The suspicion is with Monaco being a track more suited to a car with high downforce than power, Red Bull and Ferrari should be that much closer to the all-conquering Mercedes' to date.
The 1.6-litre turbo-powered cars will certainly feel different given their propensity for sliding around in the corners, which in Monaco requires accurate driver control.
Hamilton said: "It's going to be more challenging this weekend - the cars are heavier, the braking distances are different, we have more power.
"It's a different beast we will be trying to throw around this track this weekend.
"I don't know how it's going to play out, but I do anticipate it's going to be harder."