Hamilton in confident mood
Lewis Hamilton readily accepts this season represents his best chance of becoming a two-time Formula One world champion.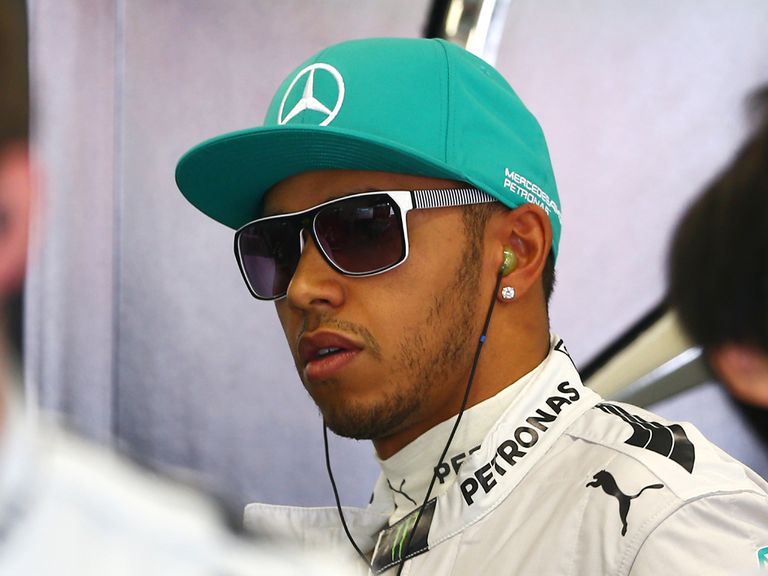 After retiring early in the season-opening grand prix in Australia, three successive victories for the first time in his F1 career have catapulted Hamilton into the title picture.
Despite such a run of success, Hamilton still trails Mercedes team-mate Nico Rosberg by four points after the German's win Down Under and trio of runner-up finishes to the Briton.
At this early stage the title fight appears to be between the duo as Mercedes have won all four races, also taking all four pole positions and fastest laps.
No team in F1 history that has won the opening four races has then not had one of their drivers go on to be crowned champion.
With just the 2008 title to his name, Hamilton said: "At this point it is evident I've never been in a car that's ahead of the pack like it is, and I've never had a team that's so together and so united.
"When I was at McLaren I don't remember starting with the strongest car, maybe in 2008, but generally we would be playing catch up. The team had a massive capacity to do that.
"At McLaren, looking at Mercedes, I could see they didn't have the strength to keep going through the whole year. They would be strong, but then they couldn't keep it up.
"But last year (on his debut with Mercedes) I could see how strong they now are at developing, and I knew they would be even stronger this year."
In 1988 Alain Prost won three of the first four races for McLaren, with team-mate Ayrton Senna winning the other, but still lost out to the Brazilian, so there is a precedent, albeit the only one in the sport's 64-year history.
Hamilton is naturally wary of Rosberg as he said: "I've still got a huge battle on my hands, making sure I'm on top of all the data and all the different settings and trying to do a better job.
"Nico is still leading the championship, and will be massively quick at every race we go to.
"And there are so many races to go so you cannot predict what is going to happen.
"Ferrari took a big step in China (on Sunday). They don't have the same pace as us, but to be ninth and 10th in the previous race, and then to be third in the following race is quite impressive.
"I am sure Renault (power unit suppliers to Red Bull) will improve their engine for the next race, so we cannot stand still. We have to keep improving and I am sure we will."