Vettel warning for rivals
Sebastian Vettel has fired a warning to his rivals that it is only a matter of time before Red Bull give him a car that will be capable of challenging for major honours this season.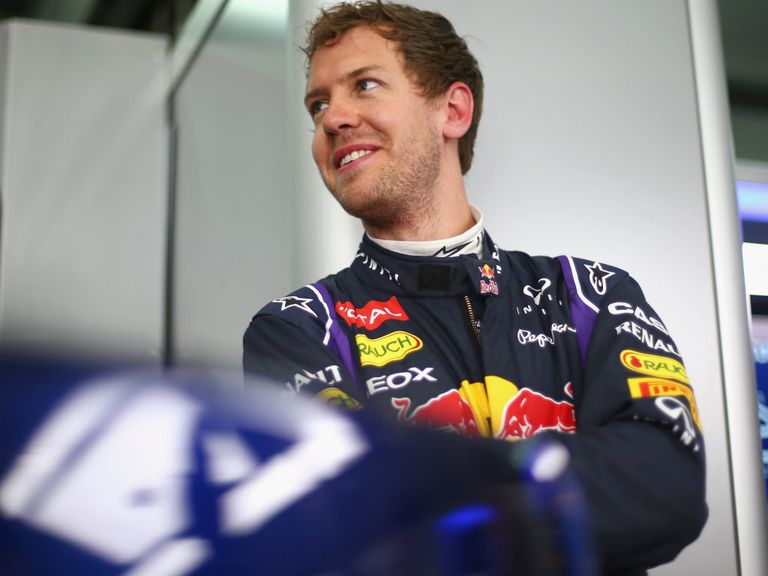 It has been a desperate few months for the Milton Keynes-based marque, who emerged from pre-season testing with a dire reliability record as they encountered a series of issues.
They came away from the season-opening Australian Grand Prix with no points after Vettel crashed out and team-mate Daniel Ricciardo was disqualified, having finished second, due to a technical fuel infringement.
It was therefore something of a relief for Vettel that he managed to earn a podium position in Malaysia on Sunday, finishing behind Mercedes duo Lewis Hamilton and Nico Rosberg, who triumphed in Melbourne two weeks ago.
Hamilton and Rosberg are expected to lead the way in 2014, but reigning four-time world champion Vettel has every confidence Red Bull can challenge Mercedes as the season progresses.
"We know what we have achieved so far this season is better than we expected during the winter," Vettel said.
"But we know there's a lot we can do better because it (the car) doesn't feel great when we are out there racing.
"If you go out on track and listen and look at how the cars behave, on power, I think there's a big difference (compared to Mercedes), and we know that.
"I think it's a question of time, how soon we manage to catch up, and then we can try to give them a harder time."
After a disqualification on home soil in Australia, there was further misery for Vettel's team-mate Ricciardo, who was initially on course for fourth place.
However, at his final pit stop, Ricciardo was released with the front-left tyre not fitted correctly, forcing him to stop halfway down the pit lane and be retrieved by his mechanics.
On his return to the track, the front wing then failed, forcing him back into the pits again, following which the FIA also handed him a 10-second stop-go penalty for the team's unsafe release.
To rub salt into the wounds, Ricciardo will also serve a 10-place grid penalty at next weekend's grand prix in Bahrain, while he was also eventually one of seven retirees over the course of the 56 laps in Sepang.
Red Bull team principal Christian Horner, however, was far from happy with the sanction as he said: "The rules are pretty clear - for an unsafe release it's a stop-go penalty of 10 seconds and a 10-place grid penalty at the next race.
"The punishment is harsh for the crime, but unfortunately it is the rules, and that's what it will be."
---
New Sky Bet customers: Free matched bet up to £30
---