Button has winning feeling
Jenson Button believes McLaren are in the running to savour that winning feeling this season.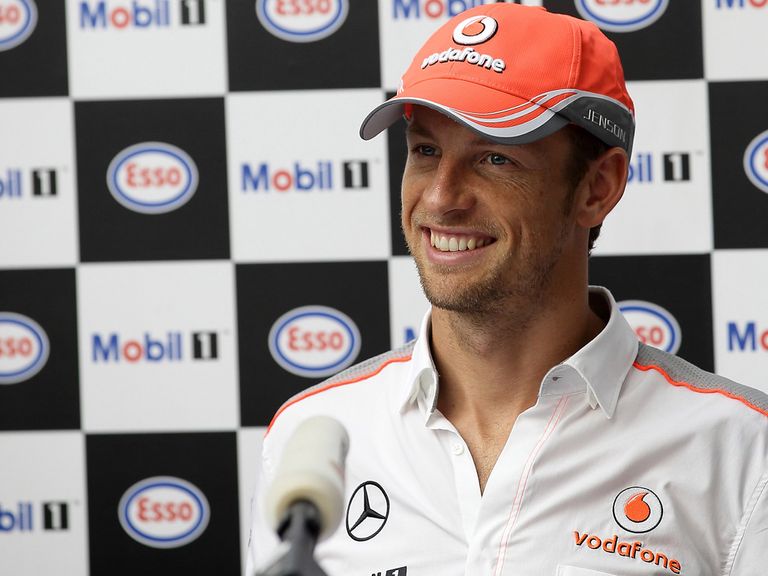 After a miserable 2013 during which the team failed to claim a single podium finish for the first time in 33 years, McLaren managed to get both Button and rookie team-mate Kevin Magnussen into the top three in Sunday's Australian Grand Prix.
The duo were both elevated a place in the wake of Daniel Ricciardo's disqualification for a fuel-sensor irregularity with his Red Bull, with the result provisional pending an appeal.
As platforms go, with McLaren leading the constructors' championship even if it is only after one race, it is a solid one on which to build and suggests they will not be a bit-part player this year as was the case last season.
"I can't remember the last time a team other than Red Bull were leading the constructors' championship," said Button, speaking to Press Association Sport.
"Although we know it's not through outright speed, it is through a lot of good team work, and it might only be one race, but it has put a smile on our faces."
The fact is, at this early stage, Mercedes are comfortably quicker than their rivals at around a second per lap, which is considerable but not unbridgeable.
"We have upgrades for the next race, but I still don't think it will be enough to challenge them just yet," added Button.
"If it can put us into the gap between them and everyone else then that will be a good step forward.
"We just have to keep pushing the team for upgrades, but they have already got their heads down and there is some good stuff coming in the pipeline."
Asked whether it would be enough to claim a win at some stage, the 34-year-old said: "We're here to win, we're here to fight for the championship.
"I don't know when a win will happen, but it's what we are working towards."
For now, Button would appear to have his hands full with Magnussen as the 21-year-old became the first rookie since Lewis Hamilton with McLaren in 2007 to claim a podium place.
McLaren Group CEO Ron Dennis has already hailed Magnussen as a future world champion, not that Button feels threatened by the youngster.
"The team wouldn't have employed someone they didn't think was going to be good," said Button.
"You are always going to have a competitive team-mate, but I've never been scared of a team-mate. It's exciting to have someone that competitive.
"And in the first grand prix of the year, to finish second and third, to have two guys pulling their weight and getting the best out of the car, is fantastic for the team."
---
New Sky Bet customers: Free matched bet up to £30
---