Red Bull's woes continue
Sebastian Vettel has admitted there is no quick fix to the woes that are resulting in many a sleepless night for all within Red Bull.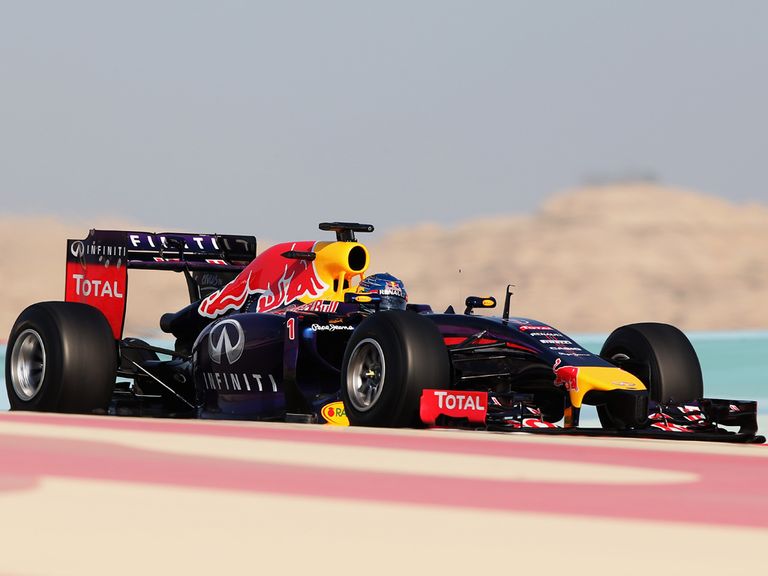 The reigning four-times Formula One world champion endured yet more pre-season problems at the start of the second test in Bahrain.
Just 21 laps were completed over the four days in the first test in Jerez last month due to issues with both the packaging of the car and the Renault power unit.
At the Sakhir circuit, after taking almost four and a half hours to emerge from the garage, the troubled RB10 then managed only 14 laps before catching fire on track due to a rear-brake glitch.
"We are working flat out to get on top of the issues," said Vettel, who managed a lap of one minute 40.224secs to finish fifth on the timesheet, over three seconds down on Force India's Nico Hulkenberg.
"Our guys are getting very little sleep right now - one to three hours maximum - but it also seems to be clear there is no such thing as a quick fix.
"We fixed the problems from Jerez with the temperature (overheating) - at least for a couple of laps - but we are in a phase where you fix one problem and another pops up.
"So yes, there are things to solve from Red Bull's side in terms of reliability, as well as stuff from the Renault side. It wouldn't be fair to separate these two.
"We are a team - a very successful one in the last couple of years - so when we're facing a start to the new season that is more troubled than those in the past, we will drive through it together and work it out."
Hulkenberg was comfortably out in front with a lap of 1:36.880secs, allaying fears this year's cars - given the switch from the 2.4-litre V8 engines to the 1.6-litre V6 turbos - would be slower.
The German's lap, backed by Mercedes power, was a tenth of a second faster than the best posted in last year's Bahrain Grand Prix by Vettel.
A delighted Hulkenberg, who completed 78 laps, said: "A very positive and satisfying day.
"Time in the car is very valuable at the moment, and so it feels good to cover so many laps.
"It's still very early stages. We are learning with every lap and we face a very steep learning curve in the coming days."
Hulkenberg finished 0.999secs up on Ferrari's Fernando Alonso, with Mercedes' Lewis Hamilton and the McLaren of Kevin Magnussen - again with a Mercedes power unit - in close attendance.
Hamilton, who managed 74 laps, had his day come to an early close due to his own brake problem, although there was no fire like Vettel.
Regardless, a happy Hamilton said: "It's been impressive to see us start the test with good mileage and reliability, especially when you see how difficult it is for everyone with the new regulations.
"We had a small issue with the brakes at the end, but were still able to achieve a lot of laps.
"We're not aiming to be top of the timesheets at the moment, it's more about ticking the reliability boxes, but we can be happy with where we are before the halfway point of the pre-season tests."
Sauber's Adrian Sutil completed a day-high 82 laps for sixth-fastest, two tenths of a second behind Vettel.
As for the other Renault-powered cars, Toro Rosso's Daniil Kvyat only managed five laps, whilst the debut-making Lotus completed eight.
Lotus skipped the first test due to delays in their build programme, and although they were the first car out on track in Bahrain, Romain Grosjean barely saw any time behind the wheel.
The only team seemingly able to get a grip with Renault at present are Caterham as reserve Robin Frijns chalked up 68 laps, much to the Leafield-based marque's satisfaction.
Frijns, Kvyat and Grosjean were seventh, eighth and ninth quickest, whilst Felipe Massa in his Williams and Marussia's Jules Bianchi brought up the rear with no time to their names.
Massa completed only five laps due to a fuel-system issue, whilst Bianchi's Marussia had an IT configuration problem and managed only three laps.
---
New Sky Bet customers: Free matched bet up to £30
---