Alonso: Red Bull just too good
Fernando Alonso has given an honest appraisal as to why Ferrari have failed in their fight with Red Bull this year by conceding: "They're just too good for us."
Japanese GP. Click here to bet.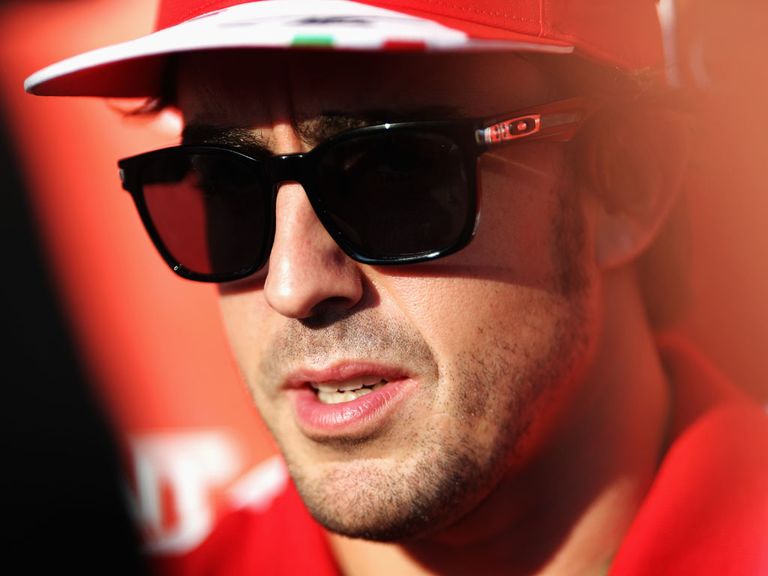 Alonso is currently in the last-chance saloon when it comes to his Formula One world title hopes as he trails Sebastian Vettel by 77 points ahead of this weekend's Japanese Grand Prix.
A repeat of last year's result, when Vettel won the race after Alonso crashed out on the first lap, would see the 26-year-old German claim his fourth successive crown.
Since the summer break Vettel and Red Bull have been unstoppable as he has claimed three consecutive poles and four race wins.
Asked why Vettel has become so quick, Alonso said: "I don't know. He has been very good, close to perfection, all these years and winning the championships.
"It is true he has had an advantage in car performance all this time, so we will see how good he is later in his career because at the moment he is better than anyone, winning all the championships.
"We saw (Lewis) Hamilton, in his first year, nearly winning the championship, and then in his second year winning it, but then he has not won it since.
"Sometimes you have the car to do it, sometimes not. At the moment Red Bull and Vettel are a very good combination and too good for us."
Alonso believes there was a time this season when Ferrari took a step back and Red Bull progressed forward, but since then the Maranello marque has been unable to close the gap and now find themselves chasing the runner-up spot in both championships.
"We are here to work, we are here to race," added Alonso.
"In the first part of the year we were quite competitive, winning two of the first five grands prix, fighting for some other podiums.
"But then we started to introduce new parts on the car that did not work too well.
"At Silverstone, we maybe took a step back in terms of performance, which we then understand a little and we come back.
"But at the same time the others worked better than us and they have a big advantage now, so it is the only explanation we can find.
"They have been working very hard and have progressed a lot during the championship and we haven't. There is nothing more we can explain."
---
New Sky Bet customers: Claim free £5 bet every week
---