Alonso plays down rebuke
Fernando Alonso claims his recent rebuke from Ferrari president Luca Di Montezemolo was based on a misunderstanding.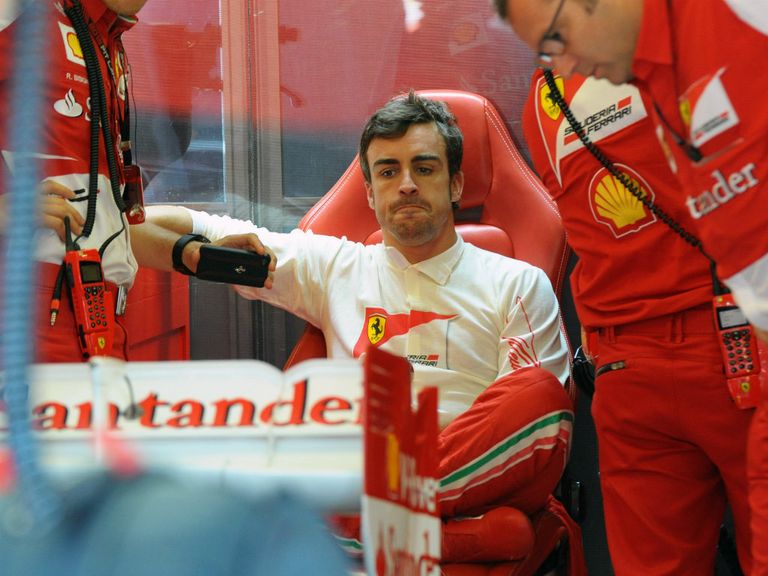 On Alonso's 32nd birthday late last month, Di Montezemolo telephoned the Spaniard to not only pass on his congratulations, but to further remind him of his responsibilities to the Scuderia.
Following the Hungarian Grand Prix the day before, Alonso appeared to criticise his current car because when asked as to what he would like as a birthday present, he replied: "Somebody else's car!"
Given Alonso was also the subject of intense speculation that weekend as he was being linked to Red Bull in light of a meeting between his manager and Christian Horner, that only added to the situation.
Rather than keeping the matter in house, remarkably Ferrari posted quotes from Di Montezemolo on their website stating he had "tweaked the ear" of Alonso.
Asked about the matter for the first time ahead of this weekend's Belgian Grand Prix, Alonso said: "It was wrong information being passed to the president.
"We looked back on all the press conferences, and these days with recorders it's easy to check exactly what you say.
"There was nothing different to any other grand prix, about the team, just me trying to push for the best for the team, for our performance.
"He (Di Montezemolo) is the father of this family, of Ferrari. He is a great motivator, a man that tells us exactly what he expects and wants from us."
Alonso appreciated important lessons had been learned given it was unprecedented for Di Montezemolo to make a statement to the media about his team's leading driver.
"The lesson is anything we do, the repercussion of being in Ferrari or the repercussion of what Ferrari does, is bigger than any other," added Alonso.
"That was clear when you look back at the young driver test (held at Silverstone in mid-July).
"I said I would not be going because there was nothing to test, no tyres to test, no set-up possibilities.
"(The response was) Alonso creates big polemics against Ferrari, against Pirelli, against the world!
"But Kimi didn't go and it was funny. The McLaren drivers did not go and it was funny.
"This is the repercussion of being at Ferrari, and the president and I talked about this as well.
"Also, we learned doing four press conferences over the weekend in three different languages - two of them not in my mother language - means there can be mistakes, misunderstandings.
"What we need to do is to concentrate on racing because we need to be together, to be united, and we need to win this championship. This is the best team in the world.
"We need all sides of the team pulling in the right direction and paying maximum attention out of the car to ensure we don't make any mistakes."
---
Sky Bet Free Bet Club: £10 free bet - £5 free every week
---