Horner fails to quash Alonso link
Red Bull team principal Christian Horner has refused to deny rumours Fernando Alonso has emerged as a contender for the race seat due to become vacant for next season.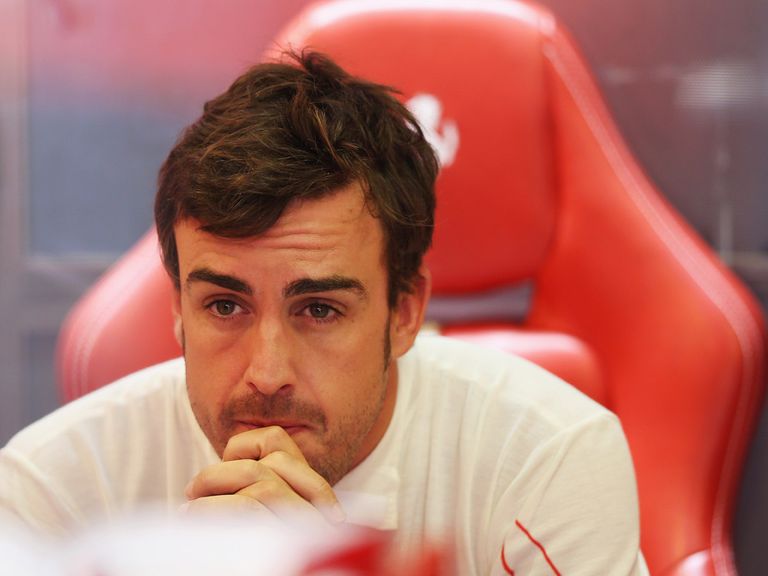 It is understood Alonso's manager, Luis Garcia Abad, met with Horner on Saturday to discuss the possibility of the 31-year-old being in the running to partner Sebastian Vettel from next season.
It appeared coming into Sunday's Hungarian Grand Prix the fight as to who would replace Mark Webber, who retires at the end of the season, had become a two-horse race between Lotus' Kimi Raikkonen and Daniel Ricciardo of Toro Rosso.
Abad's meeting with Horner appears to have altered that landscape, with the latter today offered ample opportunity post race to knock the speculation on the head.
Horner initially said: "We're in a fortunate position where there is quite a lot of interest in the seat for next year.
"We were also able to have a good look at Daniel at the (young driver) test, and we will take a bit of time over the summer to reflect on the options open to us.
"We'll look to make the right decision to ensure we have the right driver alongside Sebastian for next year."
Suggested to Horner he had not denied the story, he replied: "Any conversations with other drivers or other parties are always going to remain confidential.
"There have been quite a few drivers who have expressed an interest in the seat, as you can imagine."
Pressed again, and asked whether Alonso is an option, he said: "Is he available?
"We've some great options. We don't need to be in a rush.
"You always want to put the strongest drivers in your cars that you possibly can. Mark leaves some big shoes to be filled."
The problem for Red Bull is Alonso has another year on his contract with Ferrari beyond this season and a buy-out would prove expensive.
More than likely there is a degree of gamesmanship being played as Alonso may be looking for a new deal with Ferrari and in appearing to be interested in the Red Bull seat he is angling for more money.
The flipside is Red Bull are merely paying lip service to Alonso, and instead they are trying to force Raikkonen's hand and get him to make a decision.
Ferrari team principal Stefano Domenicali, when asked if he feared losing Alonso, replied: "No."
Domenicali has made it clear Alonso has to play his part in pulling the team through a rough patch as the Spaniard finished a distant fifth to Mercedes' Lewis Hamilton at the Hungaroring.
"First of all we have a contract with him. For sure, Fernando is an asset to the team," added Domenicali.
"We need him to work very closely with everyone because after all this is a difficult moment in the season.
"It's about team work. We have to deliver a job. Full stop. This is the same for everyone, not only for him."
In his fourth year with Ferrari and yet to add to the two titles he won with Renault in 2005 and 2006, it would be understandable if Alonso's frustration was growing.
From his perspective, Alonso has claimed he is "very happy" at Ferrari.
He added: "Obviously we need to improve the car, and we are going to have chances to win the world championship."
Hinting at what is to come over the summer break, he added: "August, with four weeks with no F1, is a very dangerous period for you guys (the media).
"Hopefully we will have a quiet summer."
---
Click here for completely free £10 bet with Sky Bet
---