Mercedes and Pirelli must wait
Mercedes and Pirelli must wait until Friday to learn if they will face any punishment over their involvement in last month's controversial tyre test following Thursday's FIA hearing in Paris.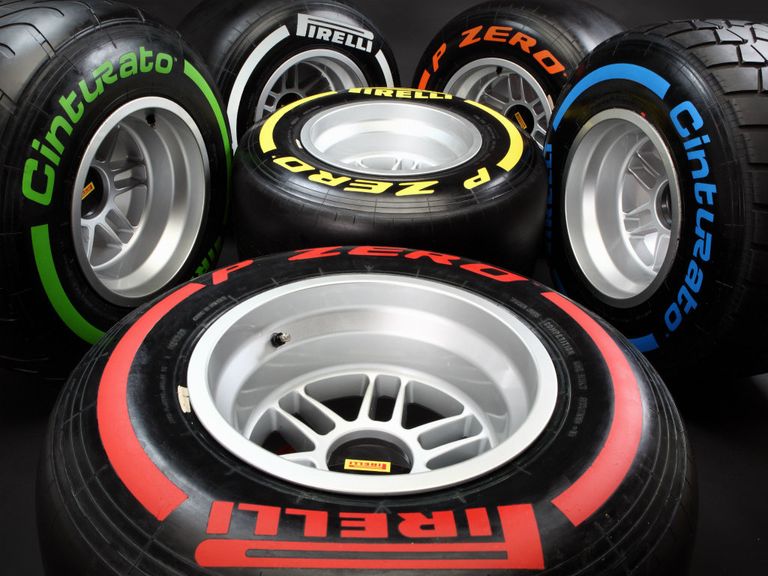 After more than six hours of intense deliberation, the president of the International Tribunal convened to hear the case, Edwin Glasgow QC, called a halt to the courtroom proceedings at 4.45pm local time.
With a number of written submissions still to consider, Glasgow confirmed the tribunal judges would need to work well into this evening before delivering a verdict.
Mercedes were brought before the hearing on suspicion that they contravened the FIA's ban on in-season testing by using their current car and regular drivers Lewis Hamilton and Nico Rosberg in the three-day, 1,000-kilometre test organised by Pirelli - Formula One's sole tyre supplier - between May 15 and 17.
Mercedes' defence team claims they undertook the test to help Pirelli explore what was behind the raft of delamination and degradation issues suffered by several teams earlier this season.
Paul Harris QC, representing Mercedes, said their actions amounted to a "laudable aim" with the purpose of addressing "a Formula One problem". He added that punishing the team for their involvement in that work would be "downright unfair".
However, that view is a little at odds with Pirelli's take on the purpose of the test, which it claims was 90 per cent focused on tyres being brought in next season.
Mercedes also claim they sought permission from FIA race director Charlie Whiting before using their current car at the test.
Yet in the hearing's opening address, FIA legal counsel Mark Howard QC confirmed the governing body did not give Mercedes permission to take part in the test with their 2013 car, branding Whiting's apparent approval "irrelevant".
The FIA claimed Mercedes are in breach of Article 22 of its sporting regulations, which outlines the ban on in-season testing. In being so, the FIA added, they are also in breach of Article 151c which prevents competitors committing "any fraudulent conduct or any act prejudicial to the interests of any competition or to the interests of motor sport generally".
Key to the Mercedes defence is their insistence that the responsibility for organising and conducting the testing programme rested solely with Pirelli.
Harris said: "Pirelli did it all. They were in charge of it all and it's obvious why - it was a Pirelli test."
Article 22 defines testing as "any track running time not part of an event undertaken by a competitor entered in the championship".
Harris added: "This was not a test undertaken by Mercedes. They are critical words in text of Article 22 - 'undertaken by'."
Mercedes' defence also rests significantly on their assertion that they were given permission by Whiting to use their 2013 car.
Running counter to that is Howard's view that Whiting was not authorised to amend Article 22 of the sporting regulations, adding that such a move could only be undertaken by the FIA's World Motor Sport Council.
In their pre-hearing submission, Mercedes revealed they had spoken to Whiting in early May to discuss the prospect of using their 2013 car, as they did not have an older car at their disposal.
Howard said the question asked of Whiting in an email from Mercedes sporting director Ron Meadows on May 2 was "non-specific" in nature.
Howard added Whiting replied to the effect that "such a test would comply with Article 22 provided its purpose was to test Pirelli tyres, but that he would check with the FIA".
Howard insisted the communication "wasn't an agreement".
Harris, however, countered by stating that Mercedes had demonstrated an "abundance of caution" by checking the legality of running their 2013 car with Whiting before doing so.
The FIA also insisted it would be "difficult to say Mercedes obtained no benefit from the test", and in his summing-up Howard added that "Mercedes may be said to have gained an unfair advantage".
Mercedes team principal Ross Brawn called for "perspective" over the significance of the data gathered by his team over the course of the three days.
Brawn, who has previously revealed that the final decision to agree to the Pirelli test was his alone, said access to telemetry data was an "inevitable consequence" of the work being done, but said Mercedes sought to keep their exposure to it "at a minimum".
He conceded that undergoing a 1,000km test in a 2013 car "could be perceived as an advantage", but said that nothing was learned that had not already been established during the Spanish Grand Prix the preceding weekend.
Pirelli was summoned on the grounds that it had allegedly failed to offer the opportunity to test to othe teams.
Harris contested that by saying there had been several verbal and written request made by Pirelli to the other teams to that effect, and also pointed out that Ferrari had undertaken similar tests - albeit using a two-year-old car - in 2012 and earlier this year.
Pirelli's lawyer Dominique Dumas repeatedly asserted that the FIA had no jurisdiction, referring to the company as a "supplier amongst many other suppliers", but Howard said Pirelli was still bound by the terms of Article 151c covering acts "prejudicial" to the sport.
The verdict, when it arrives tomorrow, could have significant ramifications after Mercedes' largest group of shareholders reportedly claimed earlier his week the company should look to quit F1 in the event of a severe punishment.
Mercedes face a wide range of possible sanctions, running from a fine through to exclusion from the championship.
In closing the Mercedes defence, Harris said any punishment should be at the lower end of the scale, "but that if there is to be anything more severe, I would urge that it is suspended".
Pirelli's future may also be influenced by the outcome. The company has yet to finalise a deal to provide tyres to the championship from 2014, and a stern sanction could throw its involvement in the sport into serious doubt.
---
Click here for completely free £10 bet with Sky Bet
---