Red Bull rave on
Red Bull opted for a 'rave' setting for the launch of their car that this year will aim for a fourth consecutive Formula One world title.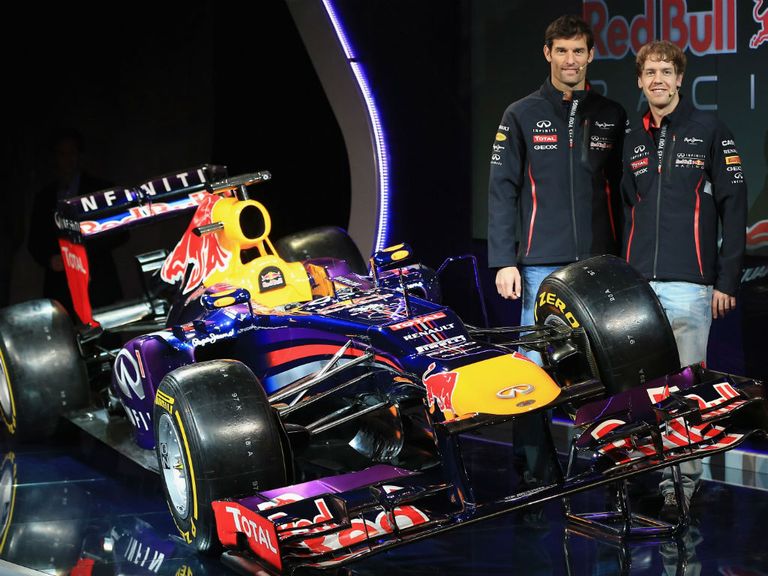 In typical Red Bull style, the team took the wraps off the RB9 to a dark, moody, atmospheric background that included spotlights and a thumping soundtrack in a warehouse close to the team's Milton Keynes headquarters.
It followed a video entitled 'The Rhythm of the Factory' that showed the making of the car, with music again blasting away.
It was in stark contrast to anything witnessed so far over the past few days from Lotus, McLaren, Ferrari, Force India and Sauber.
But it was in keeping with Red Bull's renown for being more of a party team than any of their rivals, despite the fact they have dominated the sport for the past few years and are now the marque to beat.
In Sebastian Vettel, they have a man who is now a triple world champion, and it was with his typically broad smile the German and team-mate Mark Webber unveiled Red Bull's latest challenger.
Australian Webber will have first crack behind the wheel on Tuesday on the opening day of the first test at Jerez.
After a winter spent "mostly at home" doing "some DIY", Vettel said: "I'm very excited now.
"Now we have to see whether it works as good as it looks.
"It all starts again from zero, a very tough challenge.
"I'm not really looking back to last year, but there is again pressure to do well.
"It will be tough to win a fourth world title because the other teams will do everything to try and beat us."
Assessing the car, team principal Christian Horner said: "It's fantastic, a combination of a great amount of effort.
"As always the competition is phenomenal, so to have won three in a row is quite remarkable.
"It's testimony to all the hard work that has gone on.
"We're still a young team, but we're evolving and there is a fierce determination to keep those trophies for another year."
Chief technical officer Adrian Newey, the most decorated designer in F1, said: "It's a tribute to all the guys over the winter.
"It was difficult trying to develop this year's car given the championship battle from last year, and to have it here two days before the first test is remarkable.
"The most significant change this year will be the new Pirelli tyres, but we're only going to find out anything about them in testing.
"With no big regulation changes, it's very much an evolutionary car with the devil very much in the detail as we've tidied up a few bits from last year."
As for Webber, he said "I cannot wait to get in the car on Tuesday.
"I've been strapped to Adrian's cars for quite a while now, and I can trust them, so next week will be about gathering data."
With Webber having been with the team for seven years, he feels his experience will be crucial if he is to break Vettel's stranglehold.
"It's a massive advantage, and very hard to believe I've been with the team for seven years," said Webber.
"But the way we keep people excited and motivated, although we've a small team mentality, we're big on desire and personality."
---
Click here for completely free £10 bet with Sky Bet & £5 free every week
---