Button buzzing ahead of new season
Jenson Button is more excited about the forthcoming Formula One season than any other.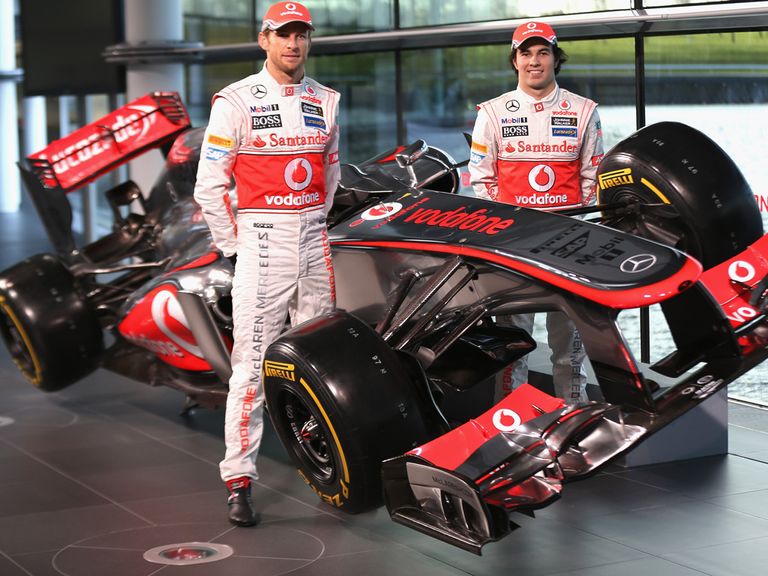 Button's enthusiasm appeared unbridled as he and new team-mate Sergio Perez yesterday took the wraps off McLaren's new car, the MP4-28, at the team's Technology Centre headquarters in Woking.
Button said: "I can see Checo (Perez) is very excited. I can tell that. This is a massive challenge for him, as it is for all of us, to race for McLaren, and a great opportunity.
"It's good to see he is excited about the coming season. I don't know if he is more excited than me or not because I'm pretty damn excited about this year.
"I'm probably the most excited I've been since coming into the sport in 2000 with Williams, and I don't know why that is.
"Maybe it's because I know the direction we're taking with the car, my input, and fresh starts are always fun.
"Having a new team-mate is always a challenge, but also good fun working with a new driver, sharing the experiences together."
With Lewis Hamilton no longer a factor in the team, the 28-year-old opting to join Mercedes, it has been suggested that Button has his best chance of winning a second title since his maiden triumph in 2009.
But he said: "You would say 'yes' even if Lewis was here because you have more experience with the team.
"For me, I've gained so much experience working here, but in a way from now on it doesn't really help me because I still only get the same amount of days in the car as Sergio."
Button is referring to the fact he and Perez will have six days apiece in the car during testing in the run-up to the season-opening Australian Grand Prix on March 17.
It is why he feels the need to foster a stronger relationship with Perez than was previously the case with Hamilton.
"We have to make sure we work well together, probably better than I have with a team-mate so I can really understand if he makes a change to the car whether it's a positive or a negative," said Button.
"You need that. Being limited to only 12 days in total, I need to work closely with Sergio, and as I say, probably closer than I've ever worked with a team-mate."
As for the car itself, Button admitted an untrained eye would be hard pressed to differentiate between the current model and that from last year.
In fact, from the cockpit forward the McLaren sports an entire new front end, with Button claiming that "under the skin it is so different".
By way of a prelude to the unveiling, and given this year is the 50th anniversary of the team's inception, six cars were driven around the lake that fronts the multi-million MTC and into the building itself.
They included the championship-winning cars from 1974, 1988, 1998 and 2008.
---
Click here for completely free £10 bet with Sky Bet & £5 free every week
---