A terrible error of judgement by his Mercedes team cost Lewis Hamilton victory at the Monaco Grand Prix and handed it gift-wrapped to his team-mate and rival Nico Rosberg.
Formula 1 2015 Season. Click here to bet.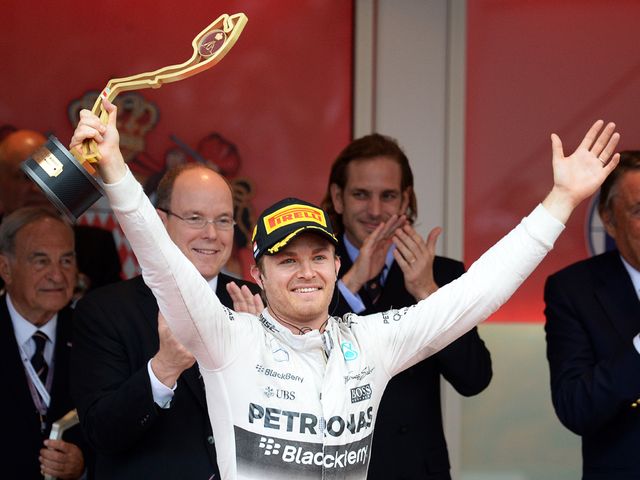 A win was all but assured for the reigning Formula One world champion as the race drew towards a close only for Hamilton's race engineers to choose to pit under the safety car allowing Rosberg and Sebastian Vettel to pass.
It saw Hamilton blow what would have been a second success on the streets of Monte Carlo and allowed Rosberg to secure a bonus third successive win at the Circuit de Monaco as Vettel's Ferrari followed home second.
The end of the race was as astonishing as it was galling for Hamilton, with this memorable week closing in the most gut-wrenching of ways.
Fresh from penning a lucrative, three-year extension with Mercedes, the 30-year-old dominated practice on Thursday and secured his first Monaco pole on Saturday.
It was a position Hamilton looked set to capitalise on, just like 10 of the last 11 drivers starting in pole have done in Monte Carlo.
However, the incomprehensible decision to pit after the safety car was brought out following Toro Rosso driver Max Verstappen's late crash cost the Briton a fourth win of the season.
Hamilton admitted it was "impossible to overtake" and peg back the two ahead of him, allowing Rosberg to secure back-to-back wins for the first time in his career.
"I am very, very happy, of course, but I know there was a lot of luck today," the victory said.
"Lewis drove brilliantly and he would have also deserved the win, for sure, but that's the way it is in racing.
"I am definitely extremely happy and going to make the most of it."
Hamilton was understandably downbeat on the podium, but attempted to keep a lid on his emotions.
"Yeah, it was not the easiest of races," he said. "The team has done amazing all year long and we win and lose together.
"I am just grateful for the job they did and congratulations to Nico and Sebastian."
Asked why his car was brought in, he said: "I am sure we will sit down afterwards and try and think of ways we can improve."