Marina Bay Street Circuit
Singapore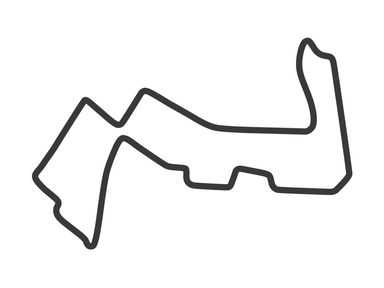 Singapore created Formula 1 history when it joined the calendar in 2008 by running a grand prix at night and, six years on, the lights show no sign of going out on the sport's most spectacular event.
Hailed as "the jewel in F1's crown which keeps getting polished" by Bernie Ecclestone, Singapore swiftly established itself as a favourite among the paddock and, handily, F1's corporate sponsors. Cast against the backdrop of the city's skyscrapers, the sport has arguably never looked better.
The numbers behind the floodlit race underline just how complex an event it is to put on: 108,423 metres of power cables, 240 steel pylons and around 1,600 light projectors with a total power requirement of 3,180,000 watts are used to light the track for the drivers. The effect is that the track is lighter than at midday on a sunny day and four times brighter than a football stadium.
The lights are designed to reduce glare - even if it is raining - while the clear visors used by the drivers for the race provide an opportunity to see their eyes as they tackle Marina Bay's streets from the onboard cameras, giving a unique glimpse of the concentration required to dart between the Armco at 200mph.
Although last year's race saw Singapore have its contract extended until 2017, the event is not without its flaws. The track's Turn Ten chicane, which quickly became christened the 'Singapore Sling' and was originally envisaged as a fast left-hander before a lack of run-off space prompted a rejig, has been subject to intense criticism over the years owing to its vicious kerbs and was disparaged as the "worst corner I've ever driven in Formula 1" by Lewis Hamilton.
The Englishman was being more complimentary, though, when he described the overall circuit as "twice as hard as Monaco", and there's no doubting that it represents a tough challenge for competitors.
Although remarkably wide for a street circuit, it maintains the traditional twisty nature of a road course, is notoriously bumpy and you've got to be good - or very bold - to overtake.
Circuit length:5.065 km
Lap Record:S Vettel (2013)
Laps:61
Most wins (Drivers):Vettel (1)
Most wins (Constructors):Ferrari (1)