Circuit of The Americas
Austin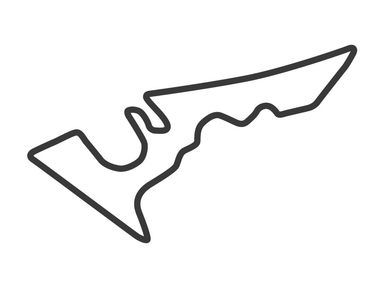 Three years into Formula 1's long-awaited return to the United States and Austin's Circuit of the Americas has already provided promising evidence that the sport - finally - should have a permanent stateside home.
Building on an inaugural event that drew a race-day crowd of over 100,000, F1's first purpose-built facility in the USA continued to prove popular with drivers, teams and fans alike in 2013 with the track in the Texan capital already having cultivated a really passionate motorsport atmosphere.
It's certainly no exaggeration to say that there was substantial apprehension ahead of CoTA's 2012 debut given the tumultuous nature of F1's previous stateside adventure at Indianapolis famous 'Brickyard', which ended in 2007 some two years after the six-car GP fiasco that threatened to ruin the sport's image in the world's largest car market for good.
But with the local Austin community firmly embracing its shiny new motorsport acquisition, the 3.427-mile circuit itself quickly won over the men behind the wheel owing to its unique combination of corners.
The layout, the brainchild of the man who originally secured the race, Tavo Hellmund, and later refined by F1's resident designer Hermann Tilke, has more than than 'something borrowed and something new' about it with inspiration taken from some of F1's some famous venues.
An Esses section reminiscent of the legendary Maggotts and Becketts complex at Silverstone, a reverse triple-apex challenge in the style of Istanbul Park's Turn Eight and a Hockenheim-style arena section all feature in the exciting anti-clockwise lap.
The circuit even has its own signature feature in the form of a steep uphill run to the first corner, characterising the kind of sudden elevation changes seen through the 3.4 miles.
Circuit length:5.5 km
Lap Record:S Vettel (2012)
Laps:56
Most wins (Drivers):Vettel (1)
Most wins (Constructors):Red Bull (1)