Albert Park Circuit
Melbourne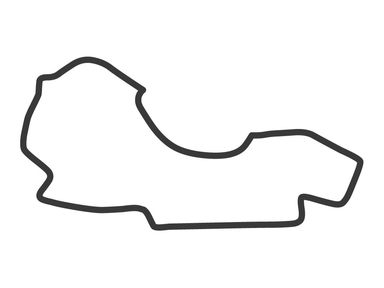 One of the most popular and friendliest venues on the schedule, Melbourne has become a firm favourite with fans and drivers alike since replacing Adelaide as the home of the Australian GP in 1996.
Though a source of controversy at the time - environmentalists claimed that the Albert Park Lake, around which the circuit runs and is named, was being damaged and turned into a playground for the rich - the transfer has proved hugely successful.
A temporary street circuit, with a mix of fast flowing corners and technical sections set amongst the trees and lakes of the park, its unique charm and challenge makes it ideal as a curtain-raiser for the new season.
Its timing is convenient in another respect, too: the race start has been pushed back to a local time of 5pm in recent years to suit bleary-eyed European audiences - although the low sun of early evening in the Australian autumn can cause visibility problems for drivers.
To their benefit, however, is the circuit's reputation for being relatively easy to learn, with few 'demanding' corners on the design. On the flip-side, there are also few straights of any considerable length, meaning that overtaking can be at a premium - although the introduction of a DRS zone along the pit-straight means that turn one is now a viable overtaking opportunity.
However, any driver who makes a move there can expect to be challenged on the run down to the slow-speed turn three.
As a temporary track, it takes a lot of time to 'rubber in,' as the surface tends to be greasy and dirty as the start of a race weekend.
Circuit length:5.3 km
Lap Record:M Schumacher (2004)
Laps:58
Most wins (Drivers):Hakkinen (3)
Most wins (Constructors):Ferrari (3)