Wenger backs Wilshere for Brazil
Arsenal manager Arsene Wenger accepts England manager Roy Hodgson can only take players who are "100 per cent fit" to the World Cup - but is confident midfielder Jack Wilshere can recover from his broken foot in time to have a "great" tournament.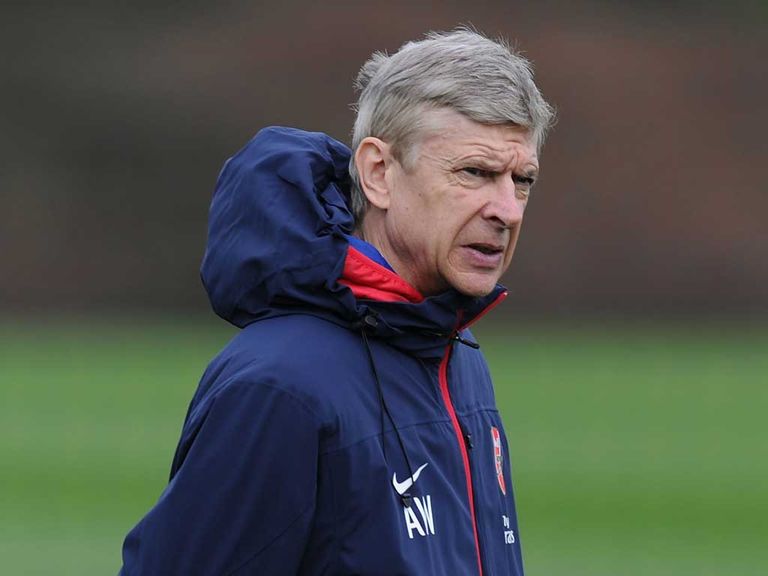 The 22-year-old faces at least six weeks on the sidelines - with another two before he will be fully match fit - after scans revealed he had sustained a hairline fracture following a hefty tackle from Liverpool defender Daniel Agger early in Wednesday night's friendly against Denmark at Wembley.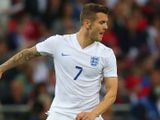 7. Jack Wilshere
| Title | Number |
| --- | --- |
| Appearances | 16 (6) |
| Goals | 0 |
| Assists | 1 |
| Yellows | 4 |
| Reds | 0 |
*Current Season
If all goes to plan with the combative midfielder's rehabilitation, Wilshere could feature for the final couple of matches of the domestic season, and also be available for England's friendly against Peru at Wembley on May 30.
Hodgson will then cut a provisional 30-man group down to 23 before heading off to warm-weather camp in Miami, which will see games against Ecuador and Honduras, with the first World Cup Group D match against Italy in Manaus on June 14.
Wenger sees no reason why Wilshere - who missed out on the chance to play at the 2012 European Championship because of an ankle injury - should not be on the plane to Brazil.
"When you go to a tournament like that, you have to be 100 per cent fit. I am confident Jack will be because the timescale is all right," said Wenger.
"He can have a great World Cup if all works well.
"If you look at the number of weeks until the end of the season, then you have still six weeks before the start of the World Cup.
"He will be fully fit to play (for Arsenal) and then you have still preparation games (with England)."
Wenger added: "At the World Cup you will be happy that you have a player who is as committed as that, who can have the technical ability to go forward.
"What is important now for him is of course that he goes there in full fitness, and we have to make sure that after the six weeks he has no setbacks."
Wilshere played on following treatment until he was replaced on the hour, and when speaking to reporters afterwards maintained it was "just a bruise" having been initially assessed by the Football Association medical staff at Wembley.
Wenger, who was told of the incident after watching France beat Holland 2-0 in Paris, admits it is sometimes difficult with Wilshere to assess just how bad an injury may be.
"The problem of Jack is he has a high pain threshold, and that is why he is in danger sometimes, because he just goes on, and after you see a disaster has happened," Wenger said.
"So many times I sit there (on the bench) and say to the physio 'come on, how bad is it?' and am told 'he wants two or three minutes', and after that Jack continues to play.
"You think you have to take him off straight away with a stretcher, and after, suddenly, he can go on. He is very, very, very resistant to pain."
There have been suggestions neither Wilshere nor Agger really needed to make such a robust challenge in what was essentially a low-key affair.
Wenger, however, feels Wilshere would not be the same player if you took that side of his game away.
"Everyone is always saying that you want full commitment from the players. When you get it, you don't want to say he shouldn't commit," Wenger said.
"Even in a friendly you have to have the same respect for the game and for the people who buy the tickets."
Wenger must now plan for what is set to be a defining period of Arsenal's season without one of his key players, as the Gunners look to end a nine-year trophy doubt which makes Saturday's FA Cup quarter-final showdown with Everton all the more pressing.
"It is vital, that is how important it is," Wenger said.
"For years, we were in a position where the teams lose £150m, we have to make £30m and you ask me why don't we win the championship?
"We want to win and we are in a position where we can do it."
---
New Sky Bet customers: Free matched bet up to £30
---