Terim: I can say no more
Turkey coach Fatih Terim plans to skip the usual pre-match team-talk against Holland on Tuesday night, confident nothing he could say to his team could add anything more to the motivation they feel.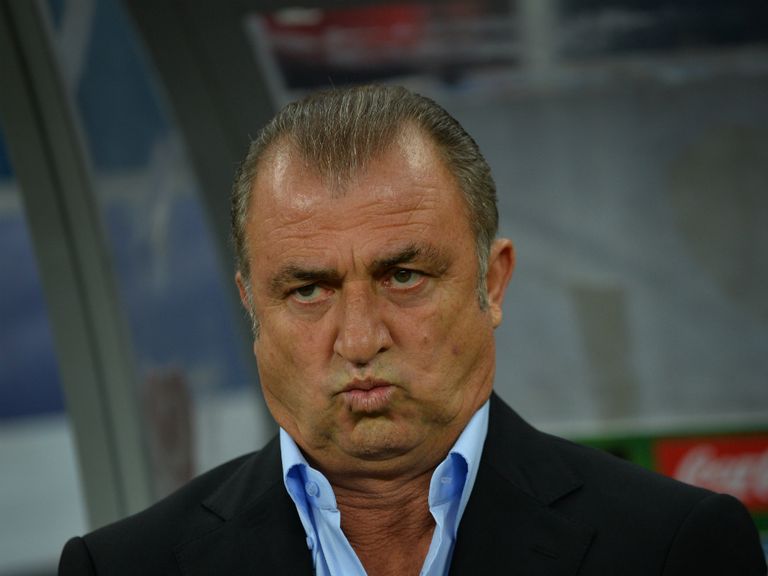 Turkey start the final round of World Cup qualifying fixtures second in Group D but with Romania level on points, Hungary just two behind and their Dutch opponents unbeaten going into the Istanbul clash, they perhaps face the longest odds of any of the teams still fighting for a place in the play-offs.
That is all the motivation any of the Turkish players could need.
"Our players are already on their way (to Brazil) in their heads and their hearts," Terim said. "But we also know our tail is still hanging out. The belief is not the same as the reality.
"Obviously the Dutch are not an easy opponent, they are one of the world's best teams.
"They have some of the single most important players in the world. We are aware of this and we intend to do our utmost against them. What we have done in the other games will not be enough, but we are looking forward to it.
"Tomorrow I will not need to give any sort of team-talk. Nothing I could say will add anything extra."
The Dutch, nine points clear at the top of the group, helped Turkey out by demolishing Hungary 8-1 on Friday to hurt their qualification hopes quite severely, making Romania the more dangerous threat to Turkey.
They take on Estonia in Bucharest, and while a draw could be enough if results go their way, they need a victory to stand the best chance.
That is because Hungary will host Andorra in Budapest, and they will be going for a big victory against the group whipping boys knowing that goal difference will become a factor if Romania are held and Turkey fail to win.
They have plenty to work to do in that department after the thrashing in Amsterdam with Turkey plus-nine, Romania plus-five and Hungary on minus-one.
---
New Sky Bet customers: Claim free £5 bet every week
---