Smith: Still work to be done
A group of shareholders are aiming to push through changes to the board at this month's annual general meeting, a move that has been blocked by current directors.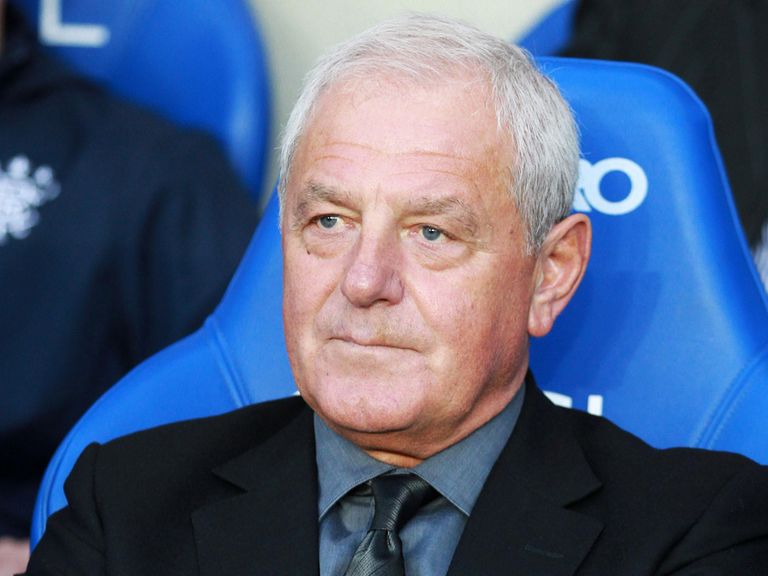 A petition has been raised at the Court of Session in Edinburgh to force a vote on the admission of new directors at the AGM on October 24 and a hearing is set to take place in the court on Monday.
Smith - who stepped down as chairman in August - said: "You get frustrated that nothing seems to be settling down. The club still has a fair amount of turmoil in the background.
"I don't think the club can really look forward until that's erased and they get back onto a more normal path for the football club.
"I don't think there is a great deal of turmoil in the current board.
"I think there is turmoil being created because a lot of people want to see a change in that board. I think that's the main crux of the problem at the moment.
"The football aspect of Rangers is going as you would expect it to go for a big club down in the lower divisions.
"They are back on track and they are playing some good football at the moment.
"But we still have this problem surrounding the board at the moment and I don't think the club can get back to being a settled club until that is settled.
"We have to get rid of the boardroom turmoil. The football side of things will look after itself."
Reports suggest chief executive Craig Mather has held talks with former director Dave King about a possible return to Ibrox.
South Africa-based King previously invested heavily in the club during Sir David Murray's stewardship.
Smith said: "He invested a lot of money in Rangers previously. Whether he would be willing to do so again, I don't know.
"He is someone you would want to see coming back but we will just have to wait and see what happens.
"I don't know if Dave is of that kind of mind or not.
"I haven't spoken to Dave King recently and I don't know what his situation is or whether he would be willing to invest again in the club."
Concerns were raised over Rangers' finances last week when annual accounts revealed an operating loss of £14.4million for the 13-month period until the end of June.
Smith said: "I knew they would make a loss but I wasn't quite sure exactly what it would be.
"It was quite a surprise when it came out to be such a large figure.
"It used to be that it was the wages on the football side that used to be the major problem in the club's finances.
"That's been cut down fairly dramatically from when I was there."
The financial figures also revealed boss Ally McCoist's salary to be £825,000, albeit he has since agreed to a wage cut.
Smith said: "People have got to remember that the contract that Ally McCoist was offered and signed was when Rangers were in the SPL and had an opportunity to get into the Champions League.
"I don't think it was any of his doing that Rangers have ended up in the situation that they are in.
"They have adjusted to that now and Alistair has offered to take a cut. It's good of him to do that because he has put his career on the line.
"I don't think he could ever have imagined he would be managing Rangers in the circumstances that they find themselves in."
One newspaper report this week claimed that a director wanted McCoist sacked after Rangers crashed out of the League Cup to Forfar in August.
Smith added: "These are only media suggestions. I don't know whether that was the case.
"From a purely football point of view that would have been extremely harsh considering that in the League Cup this season they couldn't play any of their new players."
Smith was speaking at an event in Glasgow where he was unveiled as a patron of the St Andrew's Sporting Club along with former Celtic captain Billy McNeill.
---
New Sky Bet customers: Claim free £5 bet every week
---