Burke makes Shrews loan move
Shrewsbury manager Graham Turner has agreed a deal to sign Aston Villa forward Graham Burke on loan until January.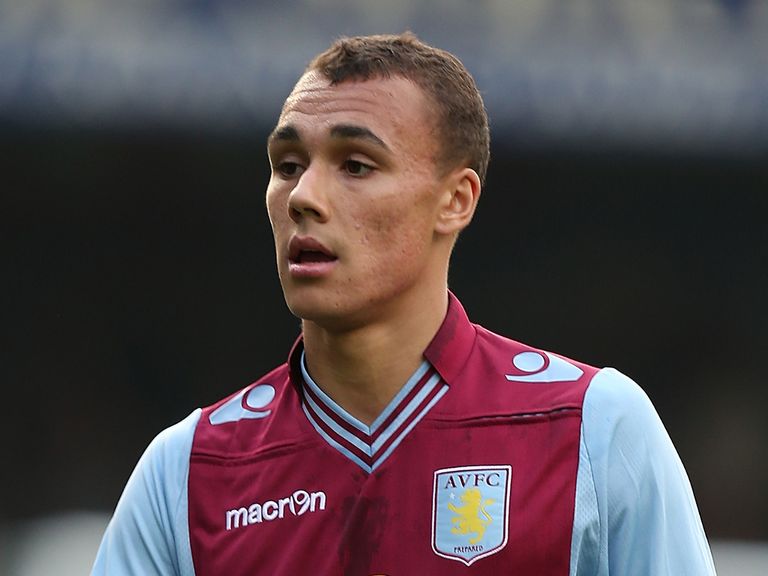 The move for Burke comes following news that John Marsden has been ruled out of action for up to eight weeks.
The Republic of Ireland Under-21 international has made two substitute appearances for Villa.
It has been confirmed striker Marsden, a fellow summer arrival, broke a bone in his foot during the 3-1 Capital One Cup defeat to Bolton - sending him to the sidelines for between six to eight weeks.
Speaking about Burke, Turner told the club's official website: "He's a very good footballer. He can play off a striker or he can play wide.
"He's been with Aston Villa's system and more often than not has played wide. But we've seen him play just off a striker and he's just a good footballer with a good perception of the game.
"He's somebody we've been after for two or three months but his involvement with the first team through pre-season has delayed his signing.
"He actually went to Germany with the first-team squad and has played in some of their pre-season games so he should come in match fit and ready to go so will obviously come into the reckoning at Leyton Orient."
As well as Marsden, Turner has also received a blow with the news that centre-back Dave Winfield, yet another new face, is also expected to miss the next two months with the hamstring injury which has so far curtailed his involvement.
Turner added: "It's a shame for John having tasted his first League football to have broken a bone in his foot and he will probably be out for six to eight weeks.
"It's the same with Dave Winfield. It's looking about eight weeks before he's going to be available which are serious blows to us but we can overcome them."