Deila not ruling out Samaras
Celtic boss Ronny Deila has not ruled out the return of Greece striker Georgios Samaras to Parkhead.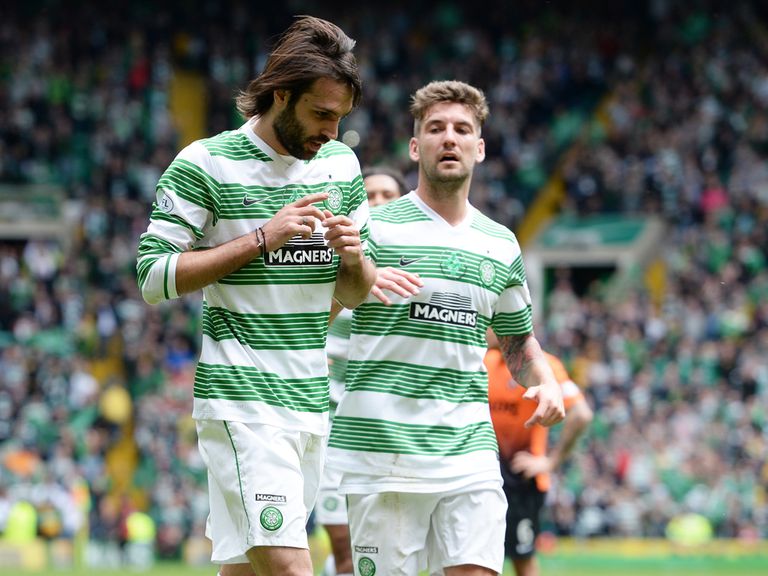 Samaras left the club this summer after deciding to not renew his contract and has since gone on to star for Greece at the World Cup – scoring a last-gasp penalty against Ivory Coast to send his country into the last 16.
Delia is currently compiling a list of transfer targets and admits Samaras could still do a job for the Scottish champions - if he improves on his defensive work.
He told the Sunday Mail: "Samaras had a great career at Celtic but we'll see. We'll look at the whole picture.
"I have not decided yet and there are many players on our list.
"I never close the door on anything. I haven't spoken to Samaras because he has been in Brazil."
He added: "I haven't managed to see too many matches at the World Cup because I have been so busy working.
"But I watched Samaras score the winning penalty in the last minute. He was so calm in that situation.
"I've also watched the player in the Champions League. There's been some ups and downs. Offensively he is good at running with the ball, but defensively there are some things to work on.
"But maybe he can do that."