Clarke shows sympathy for Benitez
Steve Clarke believes all managers are temporary as the West Brom head coach prepares to take his side to play Rafael Benitez's Chelsea on Saturday.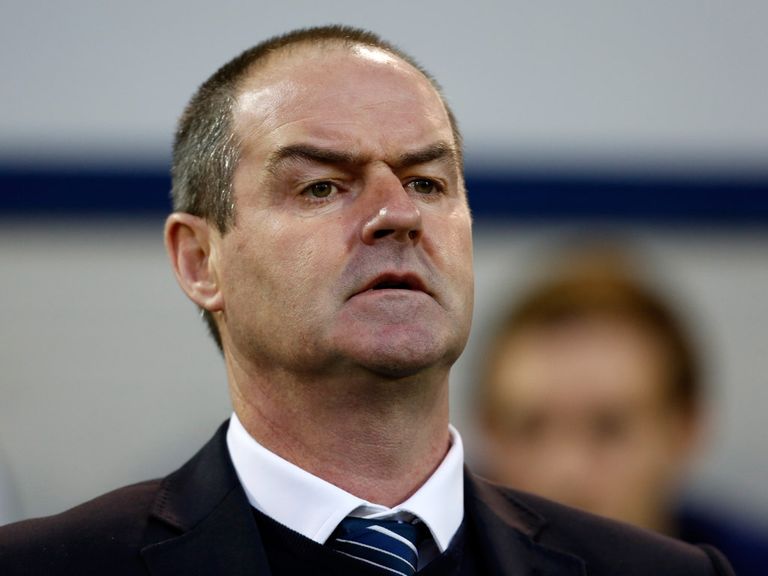 Former Blues player and coach Clarke expects Benitez to remain in his role for the rest of the season, despite his outburst following Wednesday night's 2-0 FA Cup win at Middlesbrough.
The Spaniard turned on those who gave him the title of 'interim manager' when he succeeded Roberto Di Matteo in November, and the fans who have never forgiven him for guiding Liverpool to the 2005 Champions League final at the Blues' expense.
"I didn't see a lot wrong in what he said," said Clarke, who did not hear the rant.
"The script, as it was written down, was okay.
"I think by and large we are all interim. Someone is going to come and take your position at some stage.
"Only Sir Alex (Ferguson) and maybe Arsene Wenger can say they are in it for the long haul, but eventually someone is going to take your job so we are all temporary managers.
"We go in as a head coach or a manager and we go in for whatever period of time it is to try to help the club to move forward.
"Rafael Benitez was put in as manager to take the club to the end of the season and I'm sure that will happen."
Clarke reckons Benitez would have known the situation he was confronting when he replaced the sacked Di Matteo.
The Scot said: "If you are manager at a club like Chelsea, you know what comes with the territory."
Reading boss Brian McDermott understands Benitez's frustration, having experienced a similar situation himself.
"That is the title that the job was given," he said.
"When I got the job here in the first place I was caretaker manager. It was called caretaker then until I got the job as the manager. That is kind of how it is.
"The title was 'interim manager' and I understand that that title doesn't look to be a permanent title, I would suggest, so I can see from Rafa's point of view that wouldn't be the title he would have wanted."
Newcastle boss Alan Pardew feels the title did not help anybody concerned.
"The title probably didn't do him any favours," Pardew said.
"It probably didn't help Chelsea, and perhaps even upstairs, they might regret that title, if you want to call it that.
"He's a great manager; they are a great club. They will sort it out."
Fulham manager Martin Jol had sympathy for Benitez, saying: "I feel for any manager who is not well liked and he wasn't well liked from the start so I feel for him.
"He is a professional so he will probably do his job until the end of the season."
Swansea manager Michael Laudrup, who has been mentioned in dispatches as a future Blues boss, highlighted the relationship between Benitez and Chelsea fans as the sole reason for the jeering.
"I think it has absolutely nothing to do with the results," he said.
"When people are booing at the stadium even when the team are winning, it is clearly not about results.
"It is something to do with emotions and feelings, which are an important part of football, but the relationship there (between Benitez and the fans) has nothing to do with results."
Liverpool manager Brendan Rodgers had some empathy with Benitez's situation but was thankful he had such a supportive backing at Anfield.
"He has obviously been understanding of the situation he has gone into - and only he and the football club know," the Reds boss said.
"You have empathy as a manager, but you know the game you are in.
"It's certainly better if they (the fans) are with you - you want the supporters to support the team."
Rogers praised the phenomenal support he has at Liverpool, while Stoke boss Tony Pulis said he was "very privileged" to have the relationship he has with his chairman.
"I'm very privileged to have the (Coates) family here, who are absolutely fantastic people," Pulis said.
"Ask Rafa what his relationship is like with (Roman) Abramovich or the people in power there. He is the only one who can answer that - and from that stems everything."
---
Click here for completely free £10 bet with Sky Bet & £5 free every week
---