Rafael lauds 'unbelievable' Giggs
Rafael heaped praise on the "unbelievable" Ryan Giggs after the Manchester United legend scored on his 999th appearance for the club.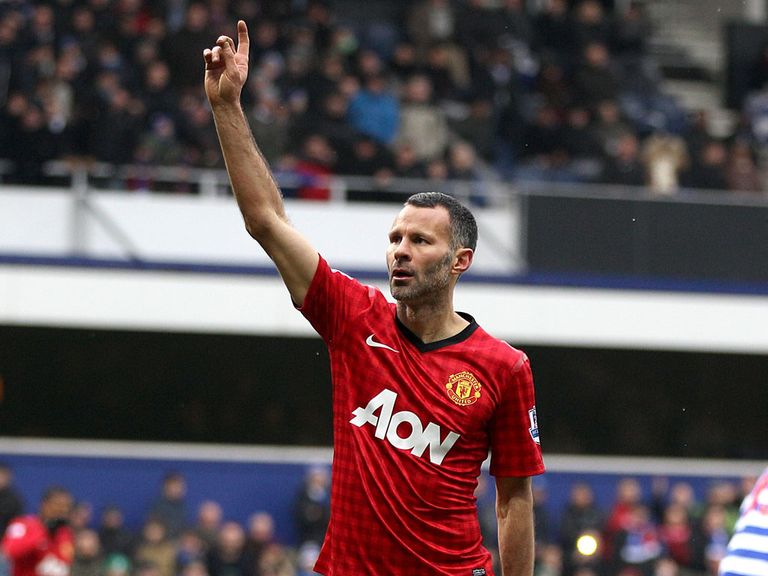 The 39-year-old ensured the Red Devils would leave London with three points on Saturday, striking home 10 minutes from time to wrap up a 2-0 win over QPR.
Giggs' performance at Loftus Road belied his years and impressed fans, pundits and team-mates alike.
"He is an unbelievable player," United right-back Rafael said. "Every game you see him, he works hard, scores, makes assists. It is getting boring.
"He is just such a good player. He is the same in training; he just loves to play the game. He is one of the top players that I have played with.
"He gives us experience, confidence, and when you are feeling bad he comes and helps you, especially young players.
"Sometimes a young player finds it tough going and he helps them to show how to do it. He knows it from playing for 22 years.
"He pulls the player aside. He spoke to me a lot when I was young."
That advice appears to be working for Rafael, who is maturing into a fine player for United.
The Brazilian was arguably the man of the match against QPR, defending superbly and opening the scoring in stunning fashion.
"I can't remember scoring a better goal," he said with a smile. "The one at Liverpool was different because it was a curling shot, but I can't remember a better one than this. I think it's my best.
"I just saw the ball coming towards me and hit it as hard as I could. You can feel by the way you hit the ball that it's going in.
"I just hoped it wouldn't deflect off anyone. It was a good goal."
The victory edges United towards a 20th league title but pushes QPR closer to the drop.
The Rs languish seven points adrift of safety at the bottom of the standings, although manager Harry Redknapp remains upbeat.
"We have nothing to lose," he said. "Everyone thinks we're gone, don't they?
"'Oh forget QPR, they're dead'. We ain't dead. You can change it so quickly, so quickly.
"At Portsmouth, I had a crap team and we got 20 points in the last 10 games and stayed up. It ain't impossible."
That confidence, though, is based on keeping forwards Loic Remy and Bobby Zamora fit, which is easier said than done.
"I think that's our only chance," Redknapp said.
"If Bobby's struggling then we're struggling. If he stays fit, I think he gives you something. And they have got to learn how to play with him.
"I think in the first half every time we played the ball up to Bobby, he got hold of it, he gave us a little chance to go up and join him and I still think the players don't really know or they've got to learn how to play with him.
"Every time I get a ball I want to play a forward ball into Bobby Zamora. Not play backwards, square or whatever.
"Turn it round the corner, up to Bobby, go and join him and play off him and I think that's how we have got to play.
"If his ankle's okay - he's got a bad, bad hip, which needs an operation in all honesty - even a half-fit Bobby Zamora is still a top player and I think if I can get him and Remy together I think they could be a good pair."
---
Click here for completely free £10 bet with Sky Bet & £5 free every week
---