McDermott admires Wigan blueprint
Reading boss Brian McDermott believes Wigan's commitment to manager Roberto Martinez is the way forward for Barclays Premier League sides looking for stability.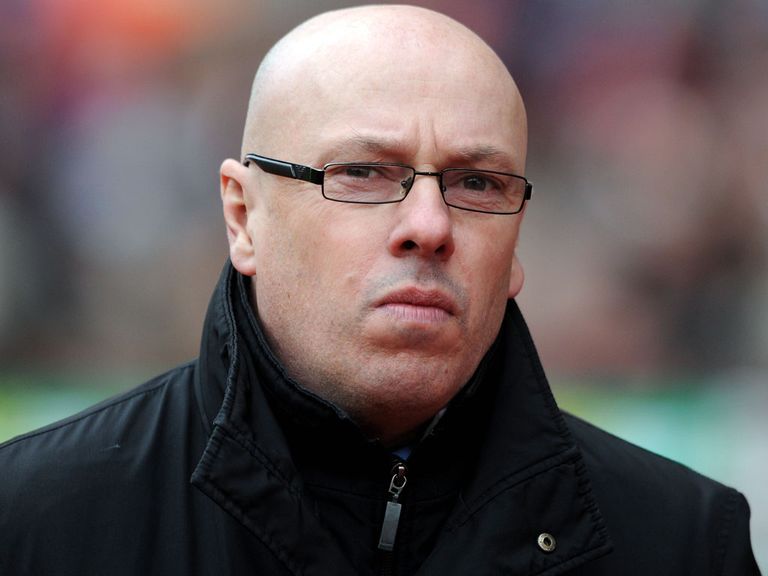 Martinez has been at the Latics helm for four years, as long as McDermott's reign at Reading, with both men bucking the worrying trend of a lot of other Premier League sides who sack their managers after short spells.
The Royals have been on a good run of late, despite a 2-1 loss at Stoke in their last league outing, and currently sit 18th in the table, one place and two points above Wigan, who they welcome to the Madejski Stadium on Saturday.
Despite their precarious position Martinez is under little pressure having guided the club to safety against the odds on more than one occasion and McDermott reckons his tenure at the DW Stadium can be seen as a blueprint for other clubs.
"It is up to the owners, it is their club and their money and they can do what they like," he said.
"But it seems to me that if you have that stability and you have a club with a manager and staff and players who have been there a little while, I keep going back to Manchester United because I have to they are the benchmark, look at they players they have got there who have been there a long time, the manager and the staff all in it together.
"I see teams chopping and changing their managers every five minutes and it is just outrageously ridiculous to me and it doesn't seem to solve too many problems.
"It is a great example, Wigan and Roberto Martinez, he has kept them in the division, it is unbelievable what he has done.
"I'm sure there are times when the chairman might have looked at it and thought they are struggling but he has stuck with him. To be fair Roberto has shown loyalty because I'm sure there have been opportunities for him to leave and you have to admire that he has stuck by Wigan and Wigan have stuck by him, I think it is a great story."
McDermott has held the big job at Reading for seven years but worked as chief scout before then and believes he has seen the club improve on a consistent basis.
"What I see (at Reading) is a club that is improving all the time," he said.
"Whatever division we are playing in we are better than we were last year and we are better than where we were the year before that and the year before that.
"We are getting better as a club and that is the most important thing for me, we are trying to build something, we are trying to build a club.
"We want to be playing in the Barclays Premier League next season, it is something we are striving to attain."
Facing a team below them at home will be seen by many as a great chance to pick up three vital points in the fight for top-flight survival but McDermott is approaching the fixture the same as any other.
He said: "You can't target a game and say 'we can win that, lose that and draw that' - I can't work like that, I haven't done in the Championship and I won't do it in this league.
"You take the game on its merits, you prepare as well as you possibly can and try and get the right result and at the end of it we will see what the table looks like."
---
Click here for completely free £10 bet with Sky Bet & £5 free every week
---