Rodgers to advise Reds players
Liverpool manager Brendan Rodgers will specifically advise his players on handling racist abuse in the Petrovsky Stadium on Thursday against Zenit St Petersburg, but he expects the authorities to deal with any problems.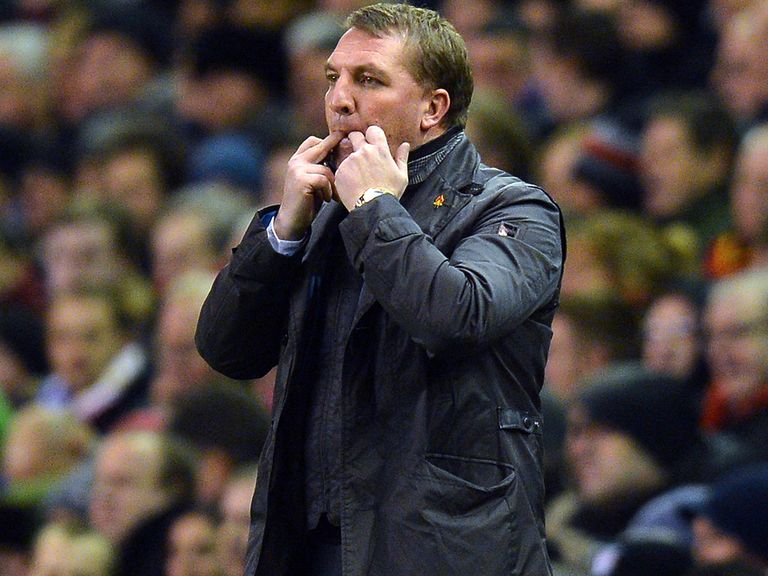 In December a group of the Russian club's fans published a manifesto calling for sexual minorities and non-Europeans to be kept out of the St Petersburg club.
Included in the Zenit fans' statement was the comment: "The absence of black-skinned players in Zenit's team is just an important tradition that underlines the identity of the club - and nothing more."
Two months ago QPR and former Anzhi Makhachkala defender Chris Samba labelled the Zenit fans racist and said they "are living in another century".
Liverpool, who have already written to Zenit and UEFA about the potential problem, have travelled with three black players - England international Glen Johnson and teenagers Andre Wisdom and Raheem Sterling - in the squad.
And although Rodgers will address the issue in team meetings he expects UEFA, police and the club to take care of matters in the Europa League last-32 first leg tie.
"I haven't spoken to any of the players at the moment but we still have a few meetings to go," said the Reds boss, who insisted he never considered leaving any of his black players at home for the match.
"I will make reference to it because we have players it maybe could affect but we are here for football.
"We are very hopeful there will be a terrific game and anything that goes on outside the field will be taken care of.
"It is a social issue, not just a football issue, and it is something over the last 20-odd years that we as a football club and in Britain a lot of work has gone into outside of football to prevent racism.
"I know these are players who want to play and Glen is a very experienced, top international player.
"It is an issue these young players have experienced in their lives before.
"Obviously they understand and the likes of young Raheem has been through situations like this (in an Under-21 international in Serbia in October)."
Rodgers is confident any racist abuse would not affect his players, in fact he believes the opposite would be true.
"It is something which will very much unite the players and they will become one group," he added.
"No-one in life wants to see anyone come under any sort of scrutiny like that.
"You go into the sporting arena and hopefully everyone from football, UEFA, referees and officials will support any player it may affect.
"There is no doubt if there is anything like that which is untoward then us as a group we will do everything we can to support the player or players.
"We hope it is a game where the officials and UEFA can take care of all that."
However, UEFA's track record of dealing with racist incidents is not that great.
In January Lazio were fined £77,000 after their fans were found guilty of racist chanting in a Europa League game against Tottenham in November.
There have been other high-profile recent incidents, notably when AC Milan midfielder Kevin Prince-Boateng walked off the field after being subjected to racist chanting in a friendly against fourth-tier club Pro Patria.
Zenit has a long history of racist incidents. They were fined in 2008 after fans threw bananas and made monkey chants during a game with Marseille and again in March 2011 - to the sum of £6,130 - when former Brazil international Roberto Carlos was offered a banana.
After exiting the FA Cup last month, and falling further off the pace in the Premier League with Monday's home defeat to West Brom, Rodgers admits the Europa League has added significance.
But he insists it was always his intention to give it added credence once they reached the knockout stages.
In the group stage he took several opportunities to rest the likes of Steven Gerrard and Luis Suarez but both have travelled to Russia in virtually a full-strength squad.
"It is a competition we want to do well in as it is the last cup competition we are involved in," he said.
"We want to progress in the tournament. The only focus is for tomorrow.
"We have put a lot of work in during this competition in the early part of this season and I had it in my mind that when we qualified we could have a really good go at trying to win this competition.
"We've won it before so we take great pride in being a winning club at Liverpool and that is something we want to continue this season."
---
Click here for completely free £10 bet with Sky Bet & £5 free every week
---