Ferguson: Players must be role models
Sir Alex Ferguson has warned that players have a responsibility to act as role models for youngsters after diving and dissent were the key topics at a meeting of league managers.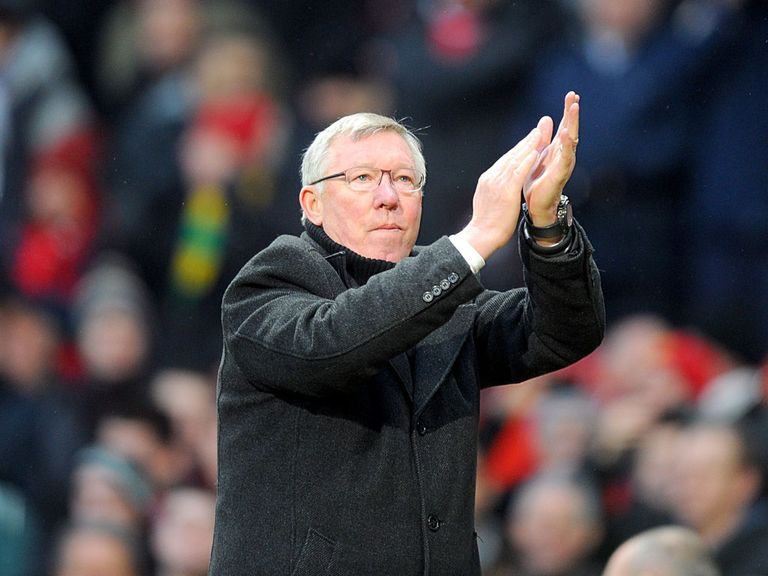 The Manchester United boss said the two issues were the key topics in the first Castrol/LMA European managers and head coaches forum held at the national football centre at St George's Park.
The managers also had a presentation on the likely impact of UEFA's financial fair play measures, but it was discussions on player behaviour that Ferguson highlighted.
The United manager, who has previously criticised Liverpool's Luis Suarez for "diving all over the place", said: "One thing that impacts is your players' behaviour in terms of simulation, dissent, because it's an important issue because you have to be a model for young people.
"Young kids growing up, playing under-7 football, under-8 football and we have to have a responsibility in terms of the future of the game that way."
The managers were also given a presentation on goal-line technology by referees' chief Mike Riley but Ferguson said football should be wary of going down a route that would see the game suffer interruptions.
He added: "You've got to be careful with how far you go with technology. I think that the basic progress we have to see is the goal-line technology. That's a simple one-off situation and it was explained by Mike that it can be done very quickly.
"But because we are a winter game, unfortunately, it means then that you don't want to have supporters sitting there, inactive in terms of their involvement watching the game, waiting for a decision, whether it's by an assistant or someone looking at a television screen.
"That has got to be 'puff' [claps hands] decision taken and move on.
"It could happen maybe three, four times in a game you see. So, you don't want two minutes, three minutes each time the game's stopped. People could go to a game at 8 o'clock on a Wednesday night and maybe not get home till midnight."
LMA chairman Howard Wilkinson said the managers had had numerous questions on the impact of spending controls.
He said: "We talked about UEFA Financial Fair Play and its implications for the manager. What does it mean? How will it affect the manager? What does he need to know?
"We had a very, very long discussion about the future game, looking ahead to the next 10 years and trying to envisage what the game might look like then.
"When we were talking about financial fair play, I just made the remark that, I think the questions lasted for 45-50 minutes. 10 or 20 years ago, would managers have been sitting there discussing something like that, for as long as that? Again, it just marks the vast changes have taken place in management."
Wilkinson said concern was expressed about the casualty rate for managers, especially those just starting out.
He added: "It's the fatality rate, with regard to first time managers, it wouldn't pass on a pheasant shoot. It's just unbelievable when you actually spell out the statistics. Which obviously, first and foremost, impacts on those would-be managers, it's not good for them.
"But nor is it good for the profession. It doesn't put the profession in a very good light. The fact that, without wishing to over-emphasise it, life is so cheap in terms of managerial life."
---
Click here for completely free £10 bet with Sky Bet & £5 free every week
---