Sky Bet Club - Are You In?
Sky Bet are celebrating the return of the football season with their new loyalty scheme - the Sky Bet Club.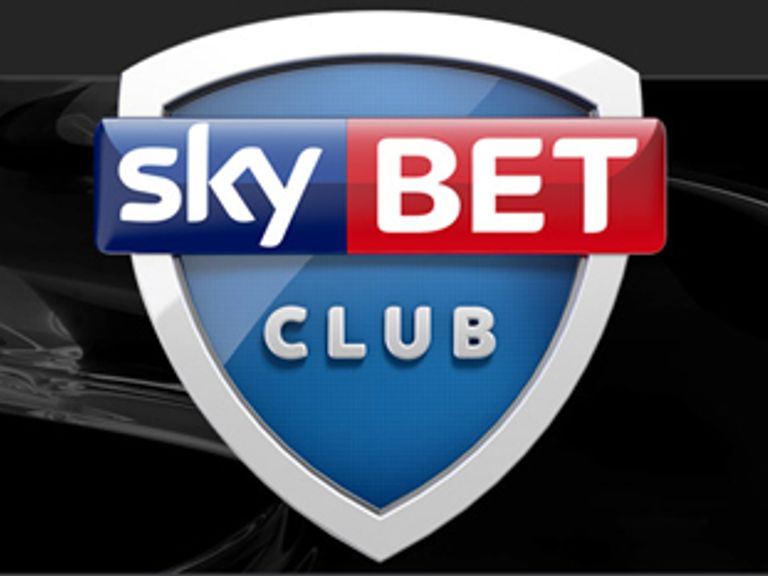 Sportinglife.com's betting partner will be rewarding loyal customers with a host of exclusive prizes only Sky can offer, from free bets to once-in-a-lifetime opportunities.
New customers are welcomed with a £30 free bet and will be greeted with additional £5 free bets at the start of every week if they've staked £25 over the previous seven days, with the latter also applicable to current customers.
The Football League sponsors are also giving fans the chance to win a player for their club, with a £250,000 transfer fund to be won by one fan, who will also earn £5,000 themselves.
Sky Bet are also giving away season tickets as part of their sponsorship deal, with a pair to be won for all 72 clubs.
There are also heaps of other prizes to be won with Sky Sports Fantasy Football and Soccer Saturday Super 6 set to return, while Sky Bet remain committed to 'Best Odds Guaranteed' for all UK and Irish horse racing.
Sky Bet's Chris Spicer said: "We're really pleased to be heading into the new season with such an exciting campaign of our own.
"We've put together a package that we believe only Sky can offer, ranging from rewarding loyal customers with weekly free bets to earning a player for their club."
Join the Sky Bet Club now!