Adkins: I'll drink with Pochettino
Reading boss Nigel Adkins will invite Mauricio Pochettino, the Argentinian who replaced him as manager of Southampton, for a drink after Saturday's Barclays Premier League game.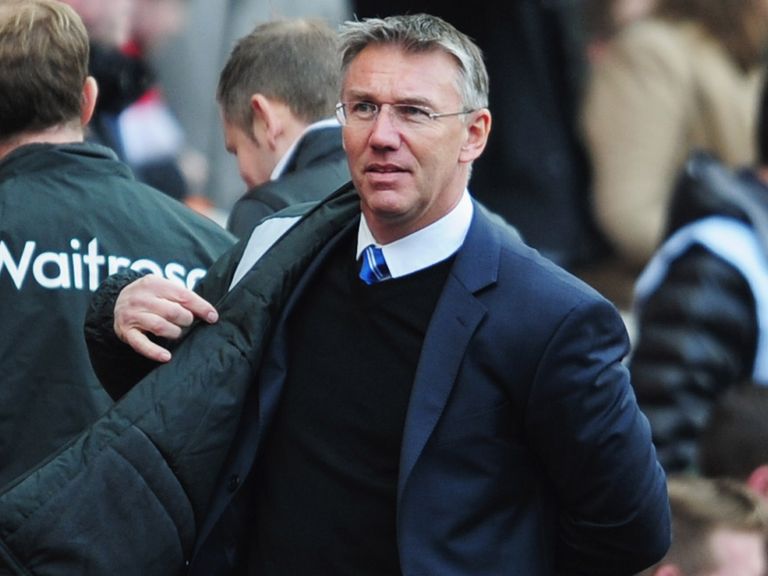 It is a twist of fate that Adkins' first home match in charge of Reading is against the club he guided from the bottom of League One into the Premier League before his sudden departure just over two months ago.
But Adkins insisted he does not have anything to prove to Southampton chairman Nicola Cortese and he will treat Pochettino the same as any other visiting manager.
"We welcome the opposition management to the Madejski Stadium and, like every opposition team, we always invite them in for a drink afterwards, win, lose or draw," Adkins said.
"I think that is important.
"Situations happen in life and in football. I had a fantastic relationship with the supporters and everyone at Southampton but that has now gone.
"We had a fantastic journey there and that can never be taken away. We were with the players for two and a half years and we were very successful in that spell and we played some good football.
"The situation has happened and what we have to do is move on. You have to move forward. That is the reality.
"You can either dwell on the past or get on with things."
Instead of targeting a top-10 position, which is where he always believed Southampton were destined to finish, Adkins is now in the thick of a relegation battle with Reading.
"I think they will finish in the top 10," Adkins said.
"The players there are doing ever so well. We had a lot of belief in what we would achieve this season and that is being brought out.
"All the players at Southampton deserve a lot of credit. It is a joy watching them play."
But Adkins' priority on Saturday is to end a run of seven consecutive defeats with a victory he hopes will be the catalyst to a great escape act.
Reading are bottom of the table on goal difference from QPR and seven points from safety but Adkins said: "You won't be in our dressing room if you think it is a lost cause.
"The opposition are in a good vein of form but we are at home. These are the two teams that finished first and second in the Championship last season.
"There were some good games last season, it was a good game this year at St Mary's. We have to get the three points at the weekend. It is very close down there. We need to get some victories under our belt.
"You have to have a good home record. It is very important and there is an inner belief that we can win our (four games at home)."
Adkins expects a good reception from the Southampton supporters but he urged them to get behind their team and the Reading fans to do the same.
Adkins was credited with leaving an inspirational message for the Southampton players after his departure - but revealed today it was not written by him.
A picture of the message - which read: "Keep smiling. Have faith and belief that you are doing the right thing. Keep looking to improve" - was posted on Twitter. But Adkins said it was not left by him.
"It was in one of the coach's rooms during the course of the week. It wasn't out of my management room, it wasn't my writing," he said.
---
Click here for completely free £10 bet with Sky Bet & £5 free every week
---