Gunners concerns
Arsenal's second-largest shareholders have vowed to continue to "do what is necessary" to make sure the club matches the ambitions to retain "marquee players" like wantaway captain Robin van Persie.
Transfer Specials. Click here to bet.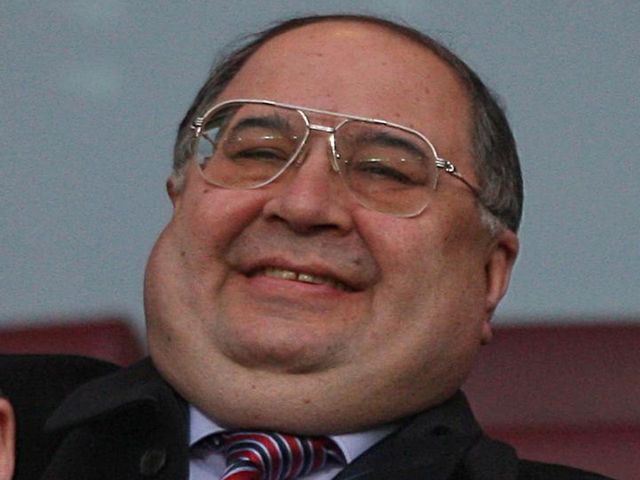 Red & White Securities Limited, fronted by Usbek oil magnate Alisher Usmanov and Farhad Moshiri, hold around 30% of shares in the Gunners' parent company, which was the subject of a takeover in 2011 by American tycoon Stan Kroenke.
In a hard-hitting open letter to the board, RWS on Thursday expressed "deep reservations" over the direction of the club, which once again looks set to see their leading player leave.
Usmanov, who does not have representation on the board, insists RWS will continue the acquisition of stock - which currently is trading around a £17,000-high per share - and maintained pressure would also be brought to try to drive the club towards being able to deliver sustained success on the pitch once again.
The open letter read: "We want the absolute best for the club and will do what is necessary to ensure the success of the club that we all love.
"We wish the majority shareholder Mr Kroenke every success in running the club, even though we have deep reservations about the viability of the policies being pursued by his management team and sanctioned by the board.
"So what is Red & White's vision for the club? It is simple. A debt free club, with a big enough war chest to buy top talent players who can hit the ground running and who can complement the club's long tradition of developing young players and homegrown talent.
"Together they can help the club win the most prestigious trophies - because it is the trophies which are the crowning achievement for everybody at the club."
Arsenal will take time reviewing statements of the open letter before deciding whether to make any official response.
However, Press Association Sport understands the Gunners board and management team are all very committed to the current direction, with a firm belief that the self-funding model will bring long-term success, both on and off the pitch.
Today's claims by RWS follow on from the announcement by Van Persie, in a carefully worded statement on his official website, that he would not be extending his current deal, which runs out next summer.
RWS maintain it is a situation which should never have allowed to transpire, as it did last summer with the sale of first former captain Cesc Fabregas to Barcelona and then playmaker Samir Nasri to Manchester City.
"This policy is leading to the loss of our best players, often to our main competitors, and even causes the players themselves to question their future at the club and the club's ambitions. The situation with our captain and outstanding performer from last season Robin van Persie sums this up," the letter continued.
"Yet again we are faced with losing our true marquee player at the club because we cannot assure him of the future direction and give confidence that we can win trophies.
"Where are the safeguards to ensure that this doesn't happen again and again in the future?
"As a top club we should, at the very least, match if not beat the offers that other clubs make to try and lure our very best players away, and also provide a more compelling vision of the future
"You can try and put a good face on a bad game for as long as you want, pontificating about the merits of this model, but it will not hide the obvious fact that it just does not allow our great manager to fully realise his managerial talent and deliver success for the fans who are paying the highest prices in the land.
"It appears that a place in the Champions League will be the pinnacle of our ambition again next season. Unfortunately, in the future we may see this ambition lowered further."
Van Persie netted 37 goals in all competitions for Arsenal last season in a campaign which for once was not blighted by injury.
Wenger may have moved to bring in both Germany striker Lukas Podolski as well as France forward Olivier Giroud, but that has not proved enough for the Dutchman to believe the club ultimately can fulfil his ambitions to win silverware.
Serie A winners Juventus, cash-rich Paris St Germain and Barclays Premier League champions Manchester City are said to be ready to test Arsenal's resolve with a £20million-plus bid, but equally the club could instead opt to hold Van Persie to the terms of his deal.
Arsenal are soon set to depart for a pre-season tour of Asia - where they will face Manchester City in Beijing's Bird's Nest Stadium on July 27 - but it remains to be seen whether Van Persie will now be part of the travelling group.
Elsewhere, Sao Paulo have on Thursday confirmed midfielder Denilson will spend another season on loan from Arsenal.