Mertesacker: Defeat is a warning
Arsenal defender Per Mertesacker says Germany's 4-2 defeat at home to Argentina on Tuesday night was an essential warning ahead of their Euro 2016 qualifying campaign.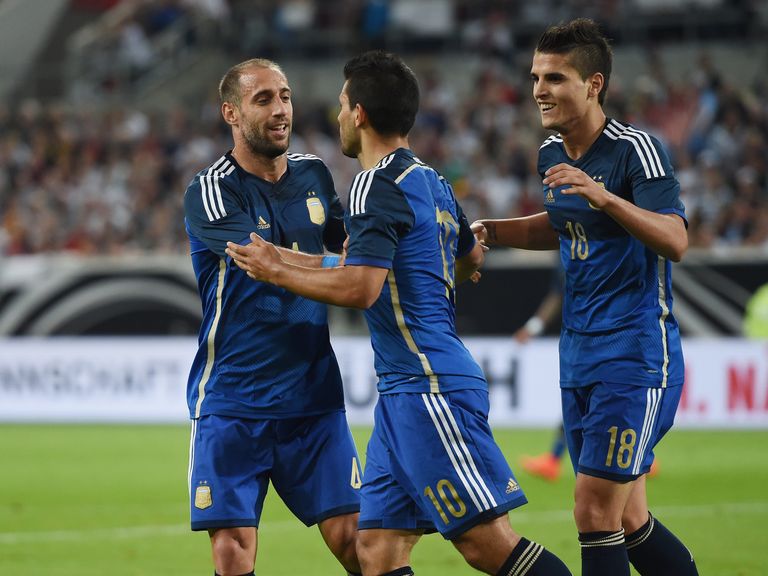 The world champions were torn apart in Dusseldorf by an Argentina side who, unlike in the World Cup final between the two sides in July, took their chances clinically thanks in no small part to Angel Di Maria.
Mertesacker could only watch on from the stands as the world champions were dismantled. Together with Philipp Lahm and Miroslav Klose, he was given a retirement send off prior the game, and that proved to be the only highlight of the night for the home fans.
"This was a wake-up call for the first qualifying matches," Mertesacker told Germany's ZDF television. "This is what the team needs - it will do us good for Sunday."
On Sunday, Germany host Scotland in their first Euro 2016 qualifier in Dortmund and coach Joachim Low admits improvements must be made if they are to avoid a false start to their qualifying campaign.
"We committed one or two mistakes in defence and these were punished straight away," Low said.
"Many of these players had never played before so you've got to accept that, but you could see how tight things are among the world's best sides. Argentina are a world class team.
"Things start for us in earnest on Sunday and we've got to win then.
"I'm going to have to call up one or two more players because I don't think Mats Hummels is going to be fully fit, for example."