Stones handed England start
Everton defender John Stones has been named in England's starting line-up for Wednesday night's friendly against Norway at Wembley.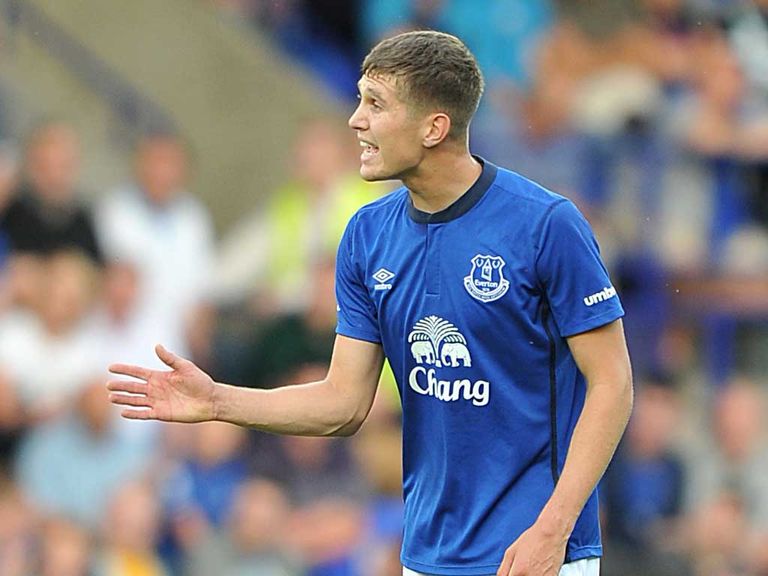 The 20-year-old, who made his international debut in May after being named as a standby for the World Cup squad, will line up at right-back, and his club mate Leighton Baines will be at left-back.
Regular goalkeeper Joe Hart will start and Manchester United's Phil Jones gets an opportunity to impress alongside Gary Cahill in the heart of the defence.
Wayne Rooney is England's new regular captain following the international retirement of Steven Gerrard and he will be joined in attack by Daniel Sturridge.
Frank Lampard also retired after the World Cup and England will field a youthful midfield quartet in the shape of Alex Oxlade-Chamberlain, Jordan Henderson, Jack Wilshere and Raheem Sterling.
England boss Roy Hodgson does think the time has arrived for some of his promising players to start living up to their hype.
"The young ones have to step up to the plate and make certain they don't let themselves down," Hodgson said.
"I know they won't want to, but they mustn't let themselves down."
Although public interest in the match is low, Hodgson regards the friendly as an important step way to help restore faith in the national side following their poor showing in Brazil, where they failed to qualify for the knockout stages after picking up just one point.
"We would all very much like to get two good results and get that feel-good factor," the former Liverpool boss said.
"This is a good time to get two good results, two good performances and to show everyone my faith in the team is justified."
England team: Hart, Stones, Jones, Cahill, Baines, Oxlade-Chamberlain, Henderson, Wilshere, Sterling, Sturridge, Rooney.