Hernandez delighted to join Real
Javier Hernandez has expressed his delight at the prospect of playing for Real Madrid after completing his loan move from Manchester United on Monday.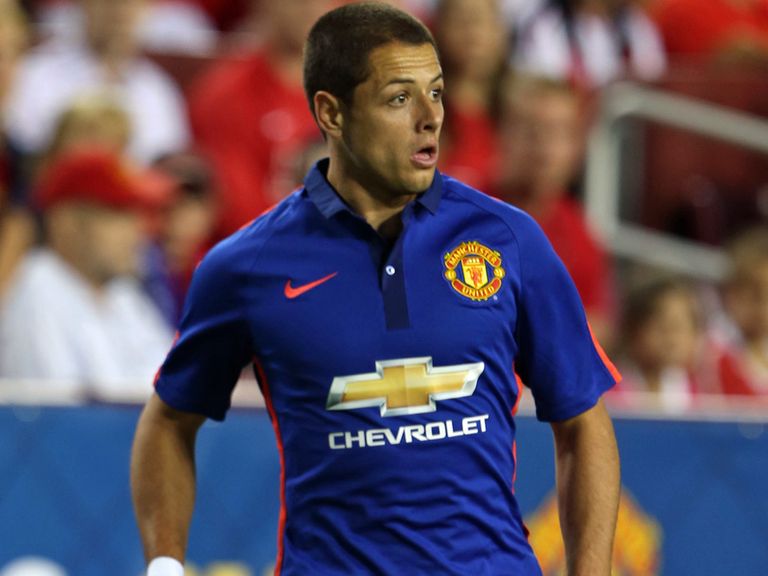 The Mexico international has joined the European champions for the 2014-15 season with an option to make his transfer permanent next summer.
The 26-year-old striker was unveiled to the media at the Santiago Bernabeu stadium hours after arriving to the Spanish capital.
"To wear this jersey is a dream come true for any player in the world," Hernandez said in a press conference. "One knows what this club represents.
"I am delighted to be here.
"It really motivates you when you know that a big club has wanted you.
"The only thing on my mind is to help this club.
"I am here to give my contribution in order for the club to continue to win titles.
"I want to thank Real Madrid for giving me this opportunity.
"I'm going to do my best mentally, physically, in order to help this team improve."
Real have signed Hernandez as back-up for Karim Benzema, following the departure of striker Alvaro Morata to Juventus this summer.
Hernandez, who made just six Premier League starts for United last season, is looking forward to playing alongside the likes of Benzema, Cristiano Ronaldo and Gareth Bale.
"It's an honour and a dream to play in this team," he said. "Of course, I have aims, dreams and I'm going to go out on the pitch determined to enjoy this experience.
"I want to give my all.
"In my head and in my heart I am only grateful for being a part of this great team."
Hernandez could make his La Liga debut on September 13 in the Madrid derby against Atletico Madrid at the Vicente Calderon stadium.
Real are looking to regroup following Sunday's 4-2 defeat at Real Sociedad.
"It was a bad game," Hernandez said. "But one needs to look forward to the next game and get the three points."