Celtic play on in Champions League
Celtic's place in the Champions League play-offs was confirmed after Legia Warsaw failed in their final bid to be reinstated in the competition.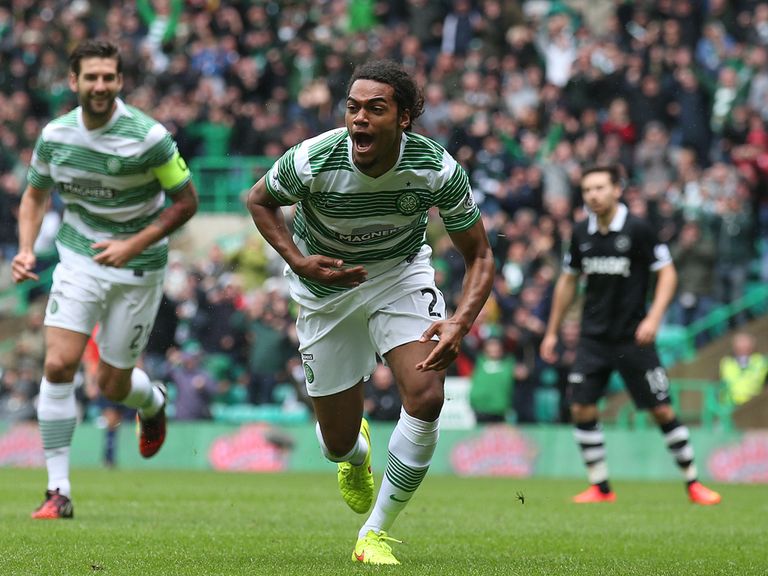 Less than 24 hours before Celtic fly out to Slovenia for their first leg against Maribor, the Court of Arbitration for Sport (CAS) rejected the Polish champions' appeal to be provisionally reinstated in Europe's premier competition.
The Swiss-based court will hear more detailed legal arguments from Legia but the Poles are now looking for compensation and what they describe as "justice for football" to make sure that no other teams face similar sanctions for mistakenly fielding a suspended player.
In Legia's case, Bartosz Bereszynski came on in the 86th minute of their 2-0 second-leg win at Murrayfield, turning a 6-1 aggregate victory into an away-goals defeat after UEFA acted on its rules that clubs forfeit games for fielding ineligible players.
The Poles were already resigned to playing in the Europa League before the decision was announced and now travel to Kazakhstan to face Aktobe in a bid to qualify for the group stages of that competition.
Legia were previously angered by UEFA's refusal to sanction a fast-track CAS hearing after the European governing body's appeals body upheld its disciplinary panel's ruling that Celtic be awarded a 3-0 second-leg win over the Polish side.
And the Lausanne court denied their "urgent request for provisional measures" to be reinstated into the Champions League.
CAS revealed that the president of its appeals arbitration division had considered written submissions after both UEFA and Celtic were invited to give their opinions on Legia's appeal.
A statement added: "The CAS arbitration will now continue and a panel of arbitrators will be constituted to examine this case within the next weeks.
"On the merits, Legia has requested that no sanctions be imposed on either the club or the player Bereszynski and that UEFA be ordered to pay a financial compensation to the Polish club."
The punishment stemmed from Legia's failure to register Bereszynski in their squad list for the second qualifying round against St Patrick's. That meant his three-match suspension had not officially been served despite the defender sitting out three games.
Legia Warsaw chairman Dariusz Mioduski claimed he knew Celtic would argue against his club's appeal - but he vowed to continue the legal action in order to force UEFA to change its rules to make sure no other club was subjected to such measures.
Mioduski told Sky Sports News: "We expected this decision. We just felt we needed to file for provisional measures because this was our last chance to get reinstated.
"But the fact is, knowing that both UEFA and Celtic would be filing documents and arguing against us, we didn't expect the courts would make a different decision at this point.
"We know we will be playing in the Europa League. We accept that, but we will not give up on our pursuit on what we believe is justice for football."
Mioduski added: "The main thing for us is making sure the rule is changed and that UEFA actually considers that.
"I don't see it as us fighting against UEFA at this point. I see it as working more with UEFA to make sure a situation like this will never happen again."