Chelsea to learn their lesson
Ben Coley provides our antepost preview of the 2014/15 Premier League title race, with Chelsea a strong fancy.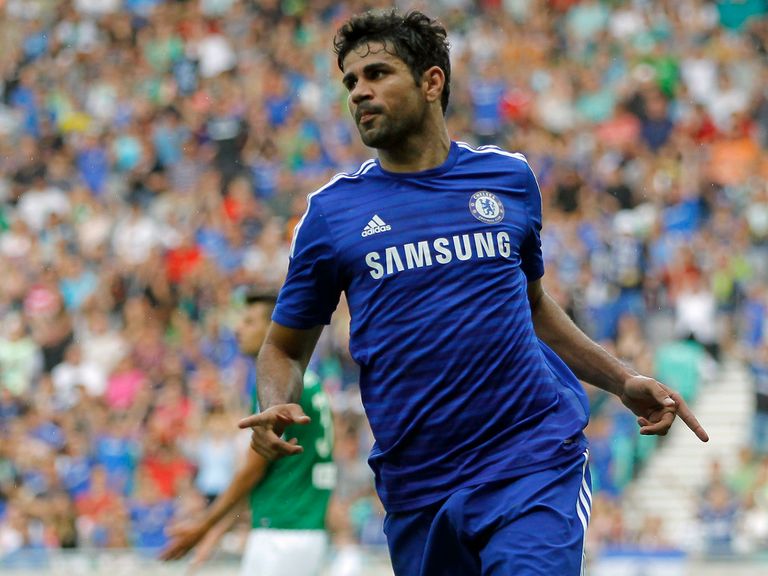 10pts Chelsea to win the Premier League
It's probably been said many a time before, but to my eye this looks like the most competitive Premier League season in the competition's history.
Five sides approach it with genuine title prospects. None of them are flawless, but outright glory for Arsenal, Chelsea, Liverpool, Manchester City or Manchester United would not come as a total surprise.
But it's Chelsea who are the hardest to find fault with and they're going to be extremely hard to beat.
Jose Mourinho's return to the club last season was a strange one.
From his first day back in the role the Portuguese was keen to downplay their title prospects, telling whoever would listen that the squad needed work and that expectations should be kept low.
Of course, in part this was Mourinho being mischievous but there was clear truth to it, too. With Frank Lampard, Ashley Cole and John Terry, lynchpins on which Mourinho had built his previous success, all on the decline, it was clear that Chelsea were in a period of transition.
Samuel Eto'o's signing smacked of desperation; Willian's of confusion. Moving David Luiz from defence to midfield and back again further muddied the waters and it was never quite clear how they'd get the best out of their star players, of whom Eden Hazard was the pick throughout despite a clear lack of support in the final third.
Yet come the end of the campaign, Chelsea felt like they probably should've won the title. Defeats to Aston Villa and Crystal Palace in March proved costly failures, before Sunderland hammered the final nail in their coffin by winning at Stamford Bridge - the first and only time Mourinho has suffered home defeat as Chelsea manager.
In the end, they were just four points shy of Manchester City and two behind Liverpool and that's a gap they can bridge with ease.
Quite simply, Chelsea have addressed their biggest problem - a lack of goals. City scored 102 in winning the title and Liverpool 101; Chelsea languished way behind with 71.
Scoring 31 goals fewer than a side who beat you by just four points is a remarkable thing - so remarkable, that it's never been done in the Premier League. The last side to finish in the top-three despite scoring 30 fewer than the winners was Leeds in 2000, and they were 22 points off United's title-winning total.
No Chelsea player featured in the top 10 Premier League goalscorers, with Hazard faring best courtesy of 14 which saw him finish alongside Newcastle's Loic Remy in 11th. With Steven Gerrard one behind despite playing in a deeper role for Liverpool, who had Daniel Sturridge and Luis Suarez combine for 52, the Blues desperately suffered for their lack of a reliable striker.
Diego Costa is the man charged with correcting that fault. The adopted Spaniard scored 27 times for Atletico Madrid last season, just four fewer than Cristiano Ronaldo, and is one of the most deadly finishers on the planet.
Not only that, but he brings the confidence generated by success having been instrumental in Atletico's incredible La Liga triumph, and he fits in with everything Mourinho represents. Like Didier Drogba before him - a player whose return is also a boost to Chelsea - Costa will leave everything on the pitch.
To support Costa, we can expect more from Hazard first of all. The Belgian will get better and better and should be competing for Player of the Year honours come the spring.
Then there's Cesc Fabregas, who was second only to Angel di Maria in the assists charts last season. He'll bring goals, too, and my feeling is that Chelsea couldn't really have signed two better players, in light of what went wrong last season.
There wasn't a lot wrong with the rest of the Chelsea unit last year so with Filipe Luis coming in to replace Cole at left-back, it's as you were and rightly so.
Remember, this is a side who beat both City and Liverpool twice last term, and took four points from two games with both Arsenal and United. They deliver in big games, and they now have the creativity to win ugly when they don't deliver in the smaller ones.
City have to be considered the threat. Last year's winners are now a true footballing superpower and they'll steamroller their way to plenty of cheap points to the extent that, like last season, they can afford to drop points against their title rivals.
My concern is that they remain heavily reliant on their spine despite a huge squad, and while those who chased them home last season seek to improve, City appear happy with their lot.
If Sergio Aguero can first get and then remain fit and Vincent Kompany and Yaya Toure play upwards of 30 games, City may not need to have improved to go very close once more. But ultimately they relied heavily on fortune last season and standing still means they'll probably need it again.
Their neighbours United are the side I find most difficult to assess.
On the one hand, they've a huge gap to bridge from last season having finished a lowly seventh. Their midfield remains short of at least one star and they've no proven, world-class defenders to complement a world-class goalkeeper.
On the other, these problems all existed last summer yet they went off 5/2 despite having an inexperienced manager faced with arguably the hardest job in modern football. It's a puzzler.
In Louis van Gaal, United have now appointed the right man and if they can bring in long-term targets Arturo Vidal and Mats Hummels, I'd make them key players. At this stage, however, I'd expect van Gaal to get the best out of a modest bunch and that means a battle for fourth.
That battle will be done with Liverpool and Arsenal, who finished second and fourth respectively last season.
With Luis Suarez gone and the Gunners having brought in potential Premier League star Alexis Sanchez, the layers think roles will be reversed and that's hard to disagree with. There's a chance quotes of 12/1 about the Reds are an overreaction in light of last year's success, but life without the league's best player will not be easy to adapt to and it's Arsenal who have progressed during the off-season.
For Arsene Wenger, the signing of Sanchez and the improvement expected from Mesut Ozil gives hope of a first title since 2004. When you consider that his side spent large parts of last season without Aaron Ramsey and Theo Walcott, yet finished just seven points off the top, it's easy to build a case for them at around the 7/1 mark.
However, I feel that the gap between fourth and first was somehow more than two wins and a draw, and I'm not certain that victory in the FA Cup is enough to say this side has matured into one capable of performing in the big games - something they failed to do in spectacular fashion throughout last season. It's that which will cost them unless there's a huge turnaround, and I'm not convinced that Sunday's Community Shield thumping of a disinterested City side is enough to go on.
Like Liverpool and United, Arsenal do add depth to the title race, but it's one I expect to be won by a ruthless Chelsea outfit who look primed to win their fourth Premier League title at the chief expense of City.