Wenger: Szczesny still No.1
Arsene Wenger has confirmed Wojciech Szczesny will start the season as Arsenal's first-choice goalkeeper, despite the arrival of David Ospina.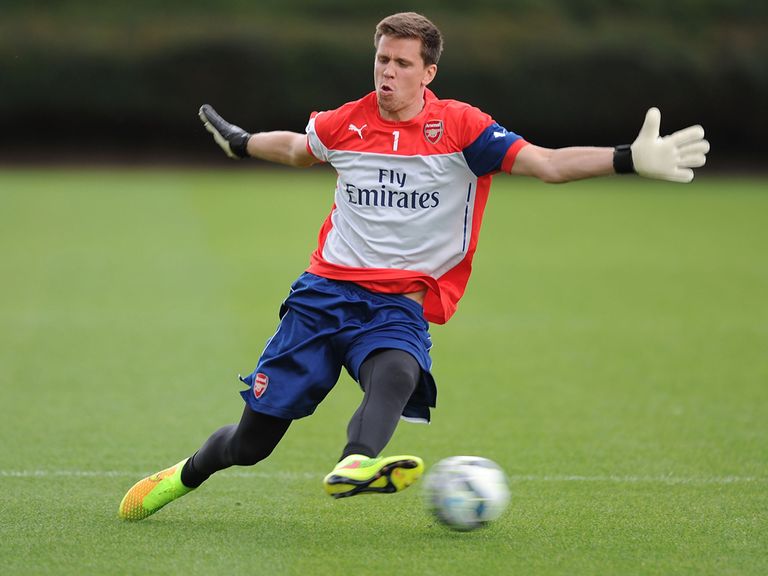 Arsenal boss Wenger is looking to bring in a new keeper to provide competition for Szczesny following Lukasz Fabianski's move to Swansea City earlier this summer.
A deal in the region of £3million for Ospina has been completed, according to Nice, although there is no official word yet from Arsenal.
However, Wenger is not planning to throw Ospina straight into his starting line-up and will keep faith with regular No.1 Szczesny at the start of the campaign.
Wenger told ESPN: "You know at the start Szczesny will be the No.1, then again we'll be down to performances and, if Ospina shows that he is better, he will play."
Wenger has also explained how a meeting with Aaron Ramsey last year helped to turn the midfielder's Arsenal career around.
Ramsey was one of the Premier League's stand-out players in the first half of last season before returning from injury in the final weeks of the campaign.
The Wales international scored the winner against Hull City in the FA Cup final at Wembley in May to cap an impressive turnaround in his fortunes.
The 23-year-old had been criticised by some Arsenal fans towards the end of the 2012/13 season and Wenger has revealed how a meeting was the catalyst for Ramsey changing his game.
"He went through a bad patch, and I couldn't play him anymore at Emirates Stadium," Wenger said at an Emirates Business Breakfast in New York.
"I sat down with Aaron and I told him, 'I don't think people don't like you, but they don't like your game at the moment'. It was in his hands to change that.
"He had to come back to a more simple game. When you go through a bad patch in life you always go back to the basics. In football you slowly get confidence back and then you play naturally again.
"You have to get back to basics to gain confidence. Aaron accepted that, he did it and he gained confidence again. Then you saw a different player, because he is intelligent, and when I came out of the meeting I knew this guy would come back.
"Aaron listened and he realised he had to change his game. That's why he came back."