Argentina new 2/1 favourites
Sky Bet have eased Brazil to third-favourites for World Cup glory behind new 2/1 favourites Argentina and Germany.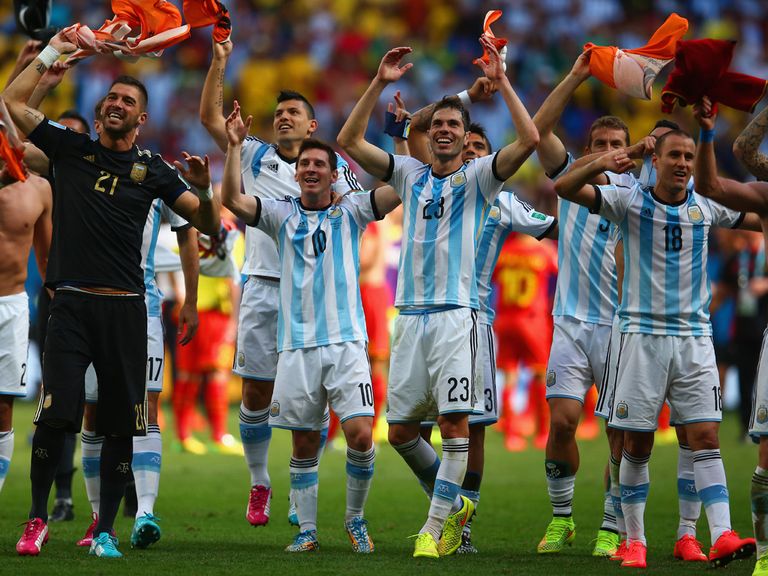 The hosts were cut into 7/4 immediately after disposing of Colombia in Friday night's bruising quarter-final, but that win came at a cost with Neymar and Thiago Silva (suspended) set to miss the next match.
Neymar's World Cup is over after he sustained a fractured vertebra in his lower back and Sky Bet report support for new 2/1 favourites Argentina, who play Holland in the semi-finals after they beat Belgium 1-0 and the Dutch overcame Costa Rica in a dramatic penalty shootout.
Brazil are now 13/5 with the Leeds-based bookmaker, with Germany second-favourites at 12/5.
Sky Bet's Chris Spicer said: "Much expectation was placed on Neymar heading into the World Cup and we had him only second to Lionel Messi in our top goalscorer betting, with it difficult to see where else the goals would come from.
"We've been thoroughly unimpressed by his fellow frontmen and are therefore now happy to oppose the hosts in our outright, with Germany and Argentina possessing far more potent attacking threats."
For Sky Bet's full list of World Cup markets, head to their website.