World Cup: Our verdict
Our football team look back on the World Cup so far and make their predictions for the rest of the tournament.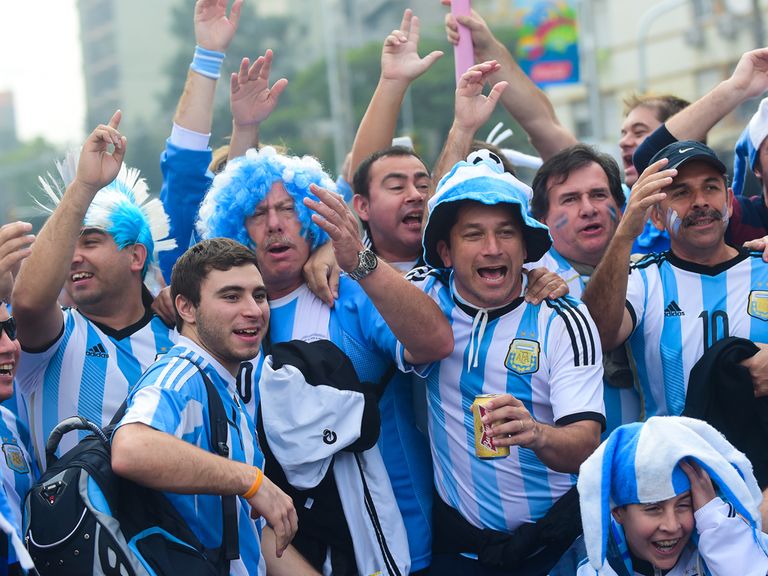 Did we learn anything from Brazil's quarter-final triumph over Colombia that we didn't already know about the Selecao?
David John: A couple of things. Firstly Brazil are capable of mixing it physically if need be but that approach came back to the haunt them as Colombia were not ready to be pushed around either. Neymar's injury is a huge blow to their chances and that leads me to a second point – both their goals came from set-pieces so who is going to provide the creative spark from open play? Oscar has played well but his role so far has been to break up play so I wonder if his role will now switch to more of a provider. Whatever Phil Scolari decides, they may have to rely on more than just corners or a David Luiz wonder-strike. Fred remains as exciting as his name implies. 
Matt Brocklebank: I don't think we garnered a great deal new but we'll learn a whole lot more after they've played Germany. We knew exactly how physical this Brazil team was going into their quarter-final and Phil Scolari's men showed they can handle themselves in the heat of a battle. They came under intense pressure when Colombia got back into the match with their penalty but Brazil stood firm and dug deep to complete the job.
Sam Pollock: In my eyes, the main problem for Brazil is that their defence is a lot weaker than it first appeared. On paper it was touted as their main strength, for the first time in decades Brazil were meant to have a stronger defence than attack. However both Columbia, and Chile before them, have exposed the Brazilian back line for what they really are. Julio Cesar is suffering from a lack of playing time and was at fault for Columbia's penalty and subsequent goal in the quarter-final. These self-inflicted mistakes have resulted in some nervy finishes in the knock-out stages and will be something the Germans look to exploit. David Luiz, for all his attacking ability, including that fantastic free-kick which proved to be the difference against Columbia, needs a calm head beside him. However Thiago Silva will most likely be suspended meaning Dante will have have to come in as cover. In what will be the biggest game of their careers, I doubt the Brazilian defence will be able to cope with the attacking threat from Germany.
And how will the hosts and market leaders fare without key men Thiago Silva (suspended) and Neymar in Tuesday's semi-final clash with Germany?
MB: It's a huge blow to lose one of those two but Brazil having to cope without both could prove fatal for their 2014 dreams. It's no surprise to see punters already getting stuck into Germany to progress to the World Cup final as the hosts have been considerably weakened and, while their passion and sheer will to win for their injured superstar will get them so far, I fear Tuesday night might be the end of the road.
SP: Neymar has been the poster boy at this World Cup and rightly so. Brazil wouldn't be where they are now without him. All the headlines have been focused on the 22-year-old who suffered a fractured vertebra but I believe that the loss of Thiago Silva is just as damaging. The PSG defender has the ability to keep things solid at the back and allows David Luiz to do what he does best - attack. For me Silva is irreplaceable. Dante is not in the same league and with the likes of Muller, Klose and Kroos to contend with, the Bayern Munich defender has his work cut out. On the other hand, Willian or Bernard could step in for Neymar and still provide that spark upfront alongside Oscar, Hulk and/or Fred.  
DJ: As alluded to above, not well. The emotional tide they have ridden can only take them so far and they are going to have to fundamentally play some much better football to beat the Germans. Collectively playing for their stricken team-mate Neymar will give them some sort of focus but the loss of captain and defensive organiser Silva could just be one obstacle too many to overcome.    
Give us your thoughts on the other semi-final between Holland and Argentina.
DJ: Both Holland and Argentina huffed and puffed to get the better of Costa Rica and Belgium respectively. This game will boil down to two things – either a piece of Lionel Messi magic or the tactics of Holland coach Louis van Gaal. The latter's stunt to switch goalies before Saturday's penalty shootout worked so will he have another brazen ploy or two in his playbook to stifle the South Americans? His philosophy towards the game will be crucial as key players like RVP and Wesley Sneijder have looked a bit hit-and-miss and can't afford to have a below-par performance.
SP: Holland v Argentina is a fixture that would normally make you sit up and take notice. However both teams have rather limped through the knockout stages and haven't put in the performances of potential champions. Having said that you could argue this for Brazil and Germany. I'm expecting a rather cagy affair with both teams looking to stay in the game for as long as possible rather than playing the attacking fluid football we would normally expect from the two nations. Argentina will be without Angel Di Maria which will be a blow as the winger is in the best form of his life and scored the winning goal against Switzerland. Messi will again have the eyes on the world on him and should go head to head with Holland's attacking duo of Robben and RVP. Whichever attacking force comes out on top will fire their country in to the World Cup Final on Sunday.
MB: Argentina have failed to set the pulse racing so far, barring a couple of Lionel Messi stunners, but they have squad depth and will need it after Angel Di Maria was ruled out through injury. The Dutch have seemingly dropped their performance levels since thrashing Spain first time out but that's a reflection of how other team's have set up against them. Louis van Gaal looks like a man on a mission and winning the World Cup as a last act in his second term in charge looks a distinct possibility to me. They can beat Argentina and set up an all-European final.
And who is going to lift the trophy in the Maracana?
SP: For me it's got to be Argentina. Messi is destined to win the World Cup and what better place to do it than at the Maracana in Brazil. It's his time.
MB: I'm keen on Germany and Holland to make the final as they simply have the best players on paper - that doesn't always work out but I've been totally underwhelmed by Brazil and Argentina so far. If they meet in the final then it'll be a seriously close encounter but the Dutch have more spark in the final third with Robben and Van Persie and I'd be siding with the Oranje.
DJ: Germany
Beyond the obvious household names who have delivered the goods at this wonderful tournament, which single player has really caught your eye with the future in mind?
DJ: Belgian striker Divock Origi. He has shown some lovely skill for a big man and seems to have a real big-stage temperament bearing in mind he is still just a teenager. If Liverpool are on the verge of getting hold of him, the apparent £7m fee looks an absolute steal for such an exciting prospect. I have been very impressed as well with Costa Rica's Joel Campbell and Arsene Wenger could do worse than give him a look at Arsenal this term.    
SP: Xherdan Shaqiri really caught my eye during this World Cup. The 22-year-old displayed some stellar performances that helped Switzerland reach the last-16, only to be narrowly beaten by an extra time goal from Angel Di Maria against Argentina. Shaqiri has found it difficult of late at Bayern Munich as he's been unable to force his way in to Pep Guardiola's starting XI. However, with rumoured interest from Liverpool, the youngster proved he is more than capable of playing at the top level. Shaqiri played in all four of his country's World Cup games and scored three goals, all coming against Honduras inn Manaus. Very few people can say they've scored a hat-trick at a World Cup aged just 22. Shaqiri then displayed his second man of the match performance in two games against Ecuador in their final group game, sending them through to the next round. Speculation is bound to mount on the future of the Bayern star, especially after having such a strong World Cup campaign, and I expect a big future for the tricky midfielder.
MB: There have been so many brilliant performances from young players in Brazil, not least Colombian star James Rodriguez, who looks set to finish as the top goalscorer with six. Beyond him, I was pleasantly surprised by Kevin De Bruyne, who was deemed not good enough by Jose Mourinho but looks to have matured quickly since returning to Wolfsburg. He is still only 23 and has a very bright future on the international stage as well as domestically.