Insigne not joining Arsenal
Lorenzo Insigne's agent has rejected talk his client could leave Napoli this summer, insisting the Italian striker wants to remain in Naples.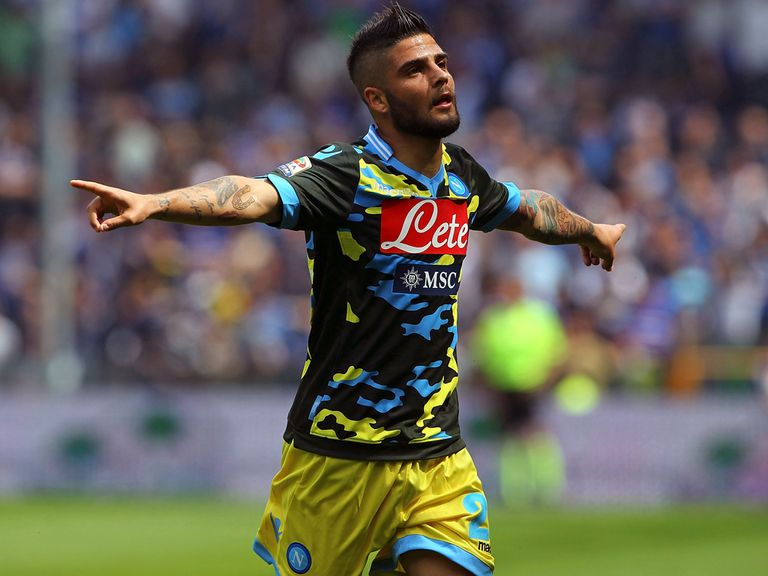 The 23-year-old made 36 league appearances for Napoli in the 2013-14 season and has been linked with a move to the Premier league, with Arsenal reportedly keen to acquire his services.
"Is Insigne's future at Napoli? Yes, absolutely, not Arsenal," Insigne's agent Fabio Andreotti said to tuttomercatoweb.com. "I believe a player matures when he is 24 to 25 years old and this is not the right time to cash in on Insigne.
"We have been courted in recent years and we have received great offers this past year but Napoli does not want to deprive itself of Insigne.
"Lorenzo has proved to (Napoli coach Rafael) Benitez that he can do well.
"(Napoli president Aurelio) De Laurentiis has said that he wants Lorenzo's value to increase to 70million (euro), hence..."
Insigne scored eight goals in all competitions for Napoli last season as Benitez's side finished third in Serie A and secured Champions League qualification.
The Naples-born player, who is under contract with Napoli until June 2017, was unable to show his full potential with Italy at the World Cup in Brazil having only played 33 minutes as a substitute in a 1-0 defeat to Costa Rica.
"He didn't play much and he didn't play in his usual position," Andreotti said.
"Right now he is on holiday and he will return on July 15 to begin pre-season training."